10 Cool PowerPoint Hacks!
So, you want to be a powerpoint pro? There are many ways to do this, but it's difficult if you don't know any PowerPoint hacks. This article will show 10 PowerPoint hacks that can help make your PowerPoint presentation more interesting and engaging for the audience. Some of these hacks include using the same font throughout your slides so that they flow better, adding animation effects to textboxes or shapes in order to draw attention, and emphasizing certain information with a color change.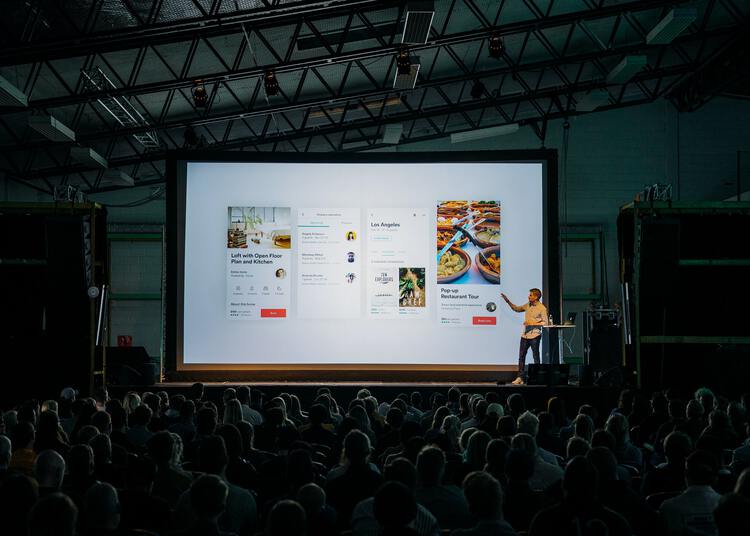 Use a different color for each slide
Changing the color of your font and objects can help draw attention to specific information on each slide. This is a great way to highlight important topics or make comparisons between slides. For example, if you have ten PowerPoint slides, use different colors for five of them so that it's easier for the audience members to differentiate between them!
Put in some narration
Adding narration to your PowerPoint presentation can make it easier for the audience members to understand what you're talking about. They don't have to read all of those bullet points and numbers! Just record yourself explaining each slide, then add that recording in between slides - voila! Your PowerPoint is now narrated. But, you can do this much easier with Narakeet - nifty tool that turns text to speech in 80+ different languages and 500+ voices, which will help you create narrated videos quickly.
You don't even need to register to get started, and no watermarks will be shown. Get started easily!
Make the slides bigger or smaller
If you have trouble fitting information onto one slide so that everyone in the room can read it, make your text or objects bigger by increasing their size.
If making them larger still doesn't work for you, try decreasing the size of your text or objects. If you have a lot of information to cover in one PowerPoint slide, consider splitting it into different slides and using bullet points so that each point can be read by itself.
No matter what PowerPoint hack you use when creating your presentation, make sure that everything is easy for the audience members to understand!
Add shapes to your slides
Adding shapes to your slides is a great way to highlight certain topics or make comparisons between different points. For example, by adding a circle around the topic of one slide and a square around another, it's easier to tell which point is being made at any given time.
Another good idea is using arrows pointing in different directions - These indicate flow from one slide or section into another, which helps tie together everything your presentation has been covering.
Create bulleted lists
Using bullet points is a great way to simplify complex information. Instead of typing out long paragraphs that the audience members can't be bothered to read, just write short sentences with only one or two words in each PowerPoint point!
Not sure if you should use bulleted lists? A study by Microsoft found that people tend to remember more information when it's presented as a list rather than straight text on a slide.
Create animations in PowerPoint
PowerPoint animations can help draw attention to specific sections or make comparisons between different points. For example, if you're talking about your company revenue in 2020 and 2021, adding an animation that brings the two numbers together is much more effective than listing them separately on individual slides!
You should plan out your PowerPoint presentation before jumping into animating everything – try sketching out some plans for each slide beforehand so that it feels natural when bringing those ideas into PowerPoint.
Turn on Presenter View so you can see your notes and other information while presenting 
If you're worried about forgetting what points you wanted to cover during your PowerPoint presentation, consider turning on Presenter View so that you can see information like notes or questions from the audience members while presenting. This is a great way to make sure that everyone in the room understands exactly what's going on and gets their questions answered!
Insert videos into your presentation
Adding videos into your PowerPoint presentation is a great way to break up the monotony of straight text or slide after slide.
Since PowerPoint presentations tend to be very visual, consider adding in some short video clips that relate back to what you're talking about.
Create custom slide transitions for a professional look
Creating custom slide transitions is a great way to add some flair to your PowerPoint presentation. For example, instead of just having the same transition between every single slide you create, consider making each transition in its own unique style.
You can do this by clicking on "Slide Transitions" and then choosing one that fits with what you're trying to convey in your speech or PowerPoint talk.
Embed video clips, YouTube videos, or other web content
Embedding video clips, YouTube videos, or other web content into PowerPoint is a great way to make sure that you're keeping the audience members interested in what's going on. Even something as simple as including a meme can help engage the people watching your PowerPoint talk!
Keep in mind that not all of these links will work - If you try clicking on one and it doesn't seem to be working then there might have been some type of error when uploading it onto PowerPoint so always double-check before starting up your speech.
We hope you were able to find at least one tip that will help make your presentation more engaging and effective.
Cover photo by Teemu Paananen on Unsplash