5 Tips For Posting Successful Videos On Instagram!
We all love videos, right? Videos are a great way to show people what you're up to and give them an inside look at your life. Well, videos can also be a great way for businesses to do the same thing! Instagram videos have grown in popularity over the past few years. If you want your videos on Instagram to shine up just follow these 5 tips and remember - Be CREATIVE and have FUN!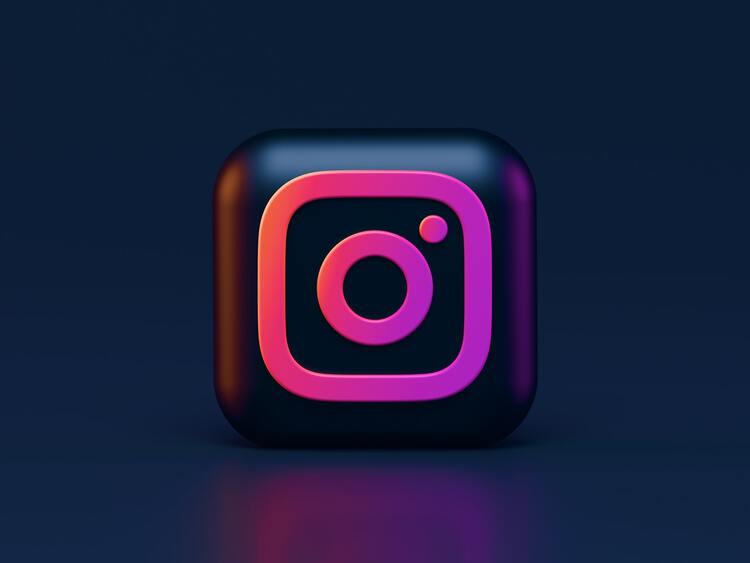 Make sure your video is in the right format - Vertically for Instagram stories
Vertical videos are best suited for the Stories feature on Instagram, which allows you to upload a video of up to 15 seconds in length that will then disappear after 24 hours unless it's saved in the highlights zone.
Horizontal videos are better for other content posted directly onto your profile or page feed, where they will remain forever unless you remove them.
Vertical videos should not exceed 15 seconds for Stories (24-hour life span) but also shouldn't go over 30-60 seconds if posted directly onto your follower's feeds. Longer content becomes unwatchable because of how wide the video is stretched out vertically.
Pay attention to the safe zone at the top and bottom of the screen (or wherever your videos are being cut off) and keep the content out of these zones.
To create vertical videos in the right resolution, check out the best video size article for detailed information on the best resolution for Instagram videos (both for stories and for portrait or square videos). You will also find quick-start templates for various video formats on that page. Just download the presentation template and edit it, then create a great video from the Powerpoint presentation.
Post your video during peak hours
In order to gain the most visibility on Instagram, videos should be posted during peak hours when people are more likely to see and engage with them.
However, posting videos at different times of day can also work if your goal is engagement rate over post views. To do this you'll need a larger follower base than what it takes for videos to go viral (over 100K followers).
Posting videos at off-peak hours may result in less viewership but will still give users something new every time they open their feed or visit your profile page.
The optimal video upload time varies depending on which country you're located in. If you want to get the best global reach with a single posting, according to a Later report, these are the best times to post across different time zones:
US and Canada (Western): 12AM-6AM
US and Canada (Central): 6AM-8AM
US and Canada (Eastern): 4AM-9AM
South America: 4AM
UK: 4AM-6AM
Europe (Western): 6-8PM
Europe (Eastern): 5AM-7AM
Africa: 6AM
South Asia and Middle East: 3AM
East Asia and Southeast Asia: 11PM-4AM
Australasia: 11PM – 2AM
If your audience is more regional, it's best to figure out your personalized time based on your audience activities, which you can find in Instagram's native insights data. Read our blog post about best time to post on Instagram for more information on ho to use the insights data tool to discover the times when your audience is most active.
Upload a caption with hashtags to get more views and likes
Hashtags are an important part of videos on Instagram. They help videos get more views and likes by giving them visibility in relevant searches. Make sure you include up to five hashtags for your video to reach the right audience base (remember, use popular tags).
For best results, make a list of potential hashtag options before uploading so that when you're creating the caption all you have to do is paste the appropriate words into place!
Some of the most popular hashtags for Instagram videos are: #video #love #music #instagram #like #follow #instagood #tiktok #youtube #viral #photography #likeforlikes #art #photo #videos #k #film #followforfollowback #funny #edit #memes #a #likes #photooftheday #m #videooftheday #musicvideo #s #videostar #bhfyp
Include subtitles in your videos
Instagram videos can be difficult to understand if they're not captioned with text, which is why subtitles are a great way of increasing your video accessibility on the platform.
Narakeet makes it easy to add subtitles and closed captions to your videos. When creating the video from a PowerPoint presentation, just click the "Edit Settings" button, then activate subtitles from the options menu. Instagram does not allow captions and subtitles to be uploaded as a separate SRT file, so make sure to use one of the overlay subtitle options. This will write the subtitles directly into the video.
If you have a pre-recorded video, and you're not using Narakeet to turn text into speech automatically, you can set custom subtitles by using lines starting with ">" in your script.
For power-users, Narakeet makes it easy to customise subtitle look and feel, setting the font size, color or background/outline color.
For simpler videos without any dialogue or high-octane action scenes, just include text at the beginning and end of your video describing what's happening throughout!
Alternatively, get a third-party app that lets you caption videos visually. There are plenty of tools that will help you add captions to your videos.
Instagram videos with captions can help videos reach a larger audience base as videos with captions on Instagram are twice as likely to be viewed. Also, it gives an opportunity to 466 million people in the world who are dealing with deaf or hard of hearing to engage with your content.
Use filters that match the mood of your video
Instagram videos are a visual platform, so it's important to match the mood of your video with an appropriate filter.
If you're uploading an upbeat song and want people to be excited about it, then use a bright filter that complements the tone of your video!
The same goes for videos that have a more serious or somber tone – in this case, filters like black-and-white might work better than colors as they can create a dreamy feel on top of whatever emotions are already being conveyed by the content itself.
Filters are super easy to switch between once you've started editing your video clip in Instagram, just tap the icon under "Effects" at the bottom right corner! If there aren't any good filters available, you can also manually adjust the video's brightness and contrast settings to make videos come out with a different tone.
Congratulations, you're ready to post your first video! We hope these 5 tips will help you get started easily. Remember that if it doesn't work out at first, don't be discouraged and try again with something else – EXPLORE EVERY DAY. You never know what might happen with a little creativity and persistence!
Cover photo by Alexander Shatov on Unsplash