How to Add Speaker Notes To Your Presentation
PowerPoint has a function that allows presenters to add speaker notes, which serves as a reminder of what they should be saying while they're presenting their slideshow. On the other side, speaker notes have one additional functionality - You can use them to add voice over to your presentations with the Narakeet tool. Whether you need "remembering assistant" or "voice over background support", in this blog we'll show you how to create speaker notes easily in less than a minute by using any of the most popular presentation tools.
Microsoft PowerPoint
You have to add speaker notes to each individual slide within your presentation. Follow these steps:
Open your Microsoft PowerPoint presentation.
Click on "Notes" at the bottom of the screen tab to open up the "Notes Panel".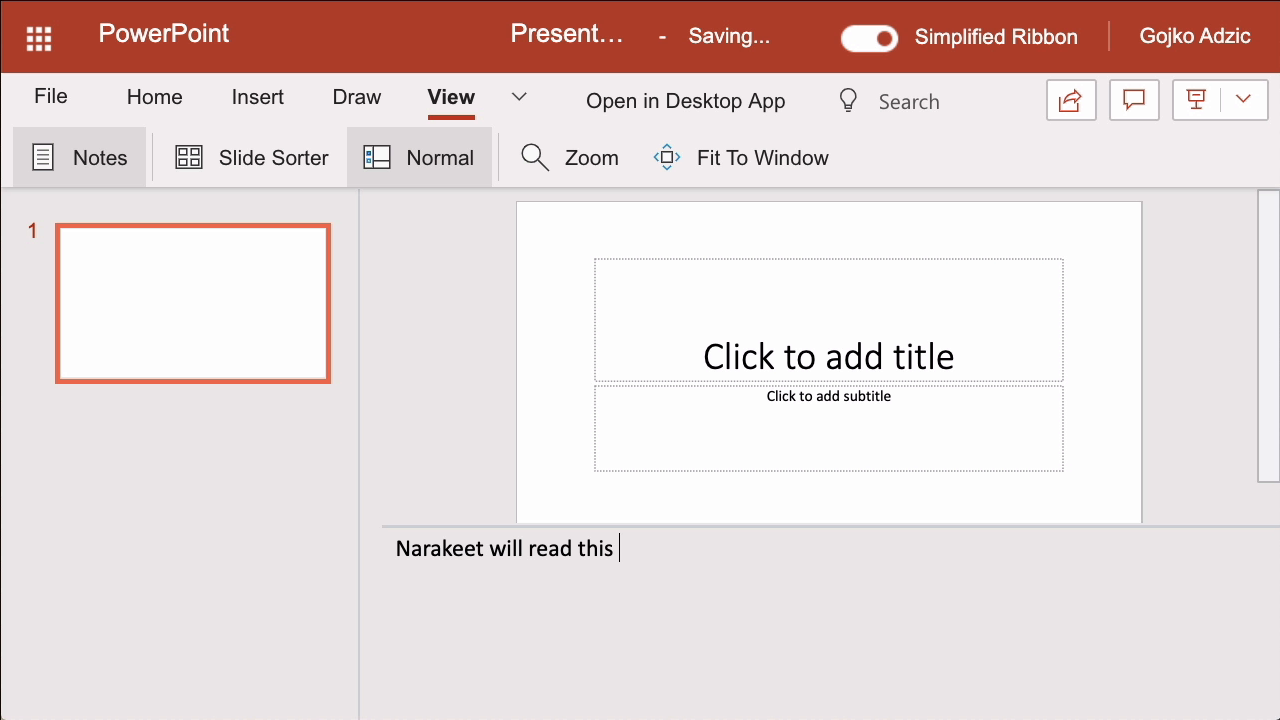 If you can't find the "Notes" underneath the slide area, click the "Notes" button in the Status bar.

Type notes for every slide individually.
Google Slides
If you want to add speaker notes to Google Slides it's pretty much the same process:
Open your Google Slides presentation.
At the bottom of the screen, you'll find out "Click to add speaker notes" field.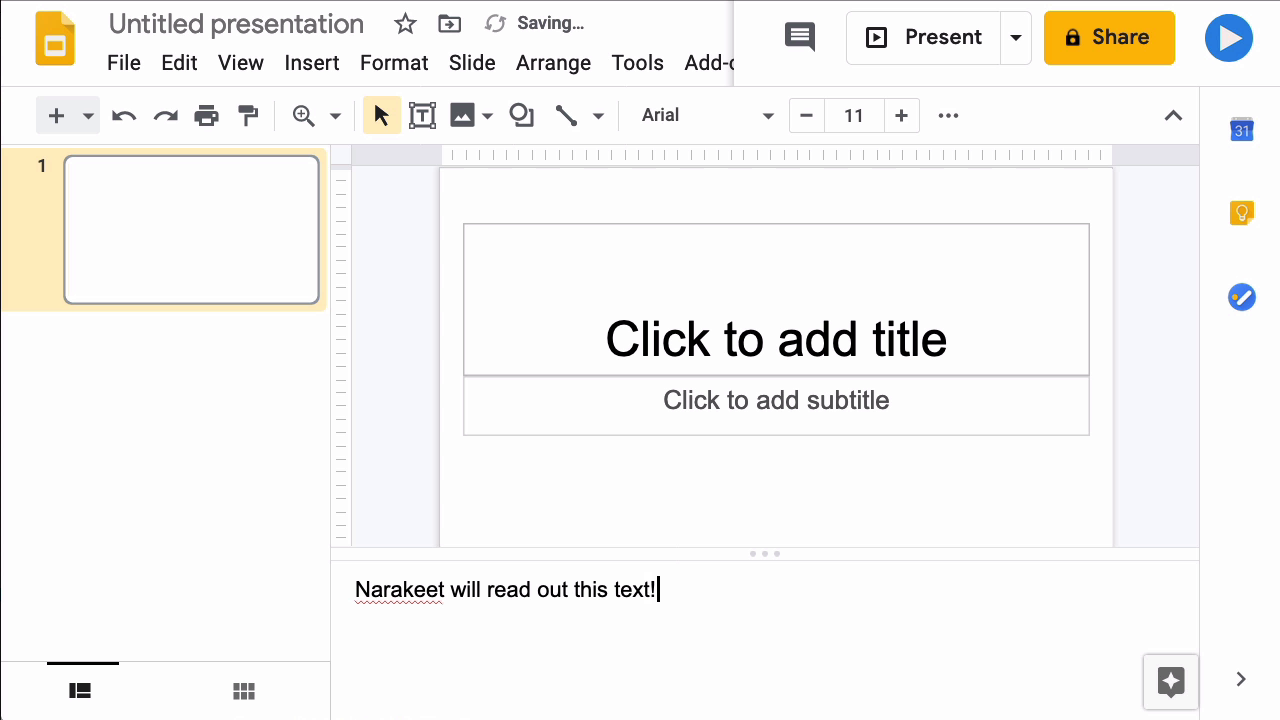 If you can't see this field, click "View" at the top panel and click "Show speaker notes".
Apple Keynote
If you use Apple Keynote for your presentations, you can add speaker notes to your slides by following these steps:
Open your Keynote presentation.
Click on the "View menu" and choose "Show Presenter Notes".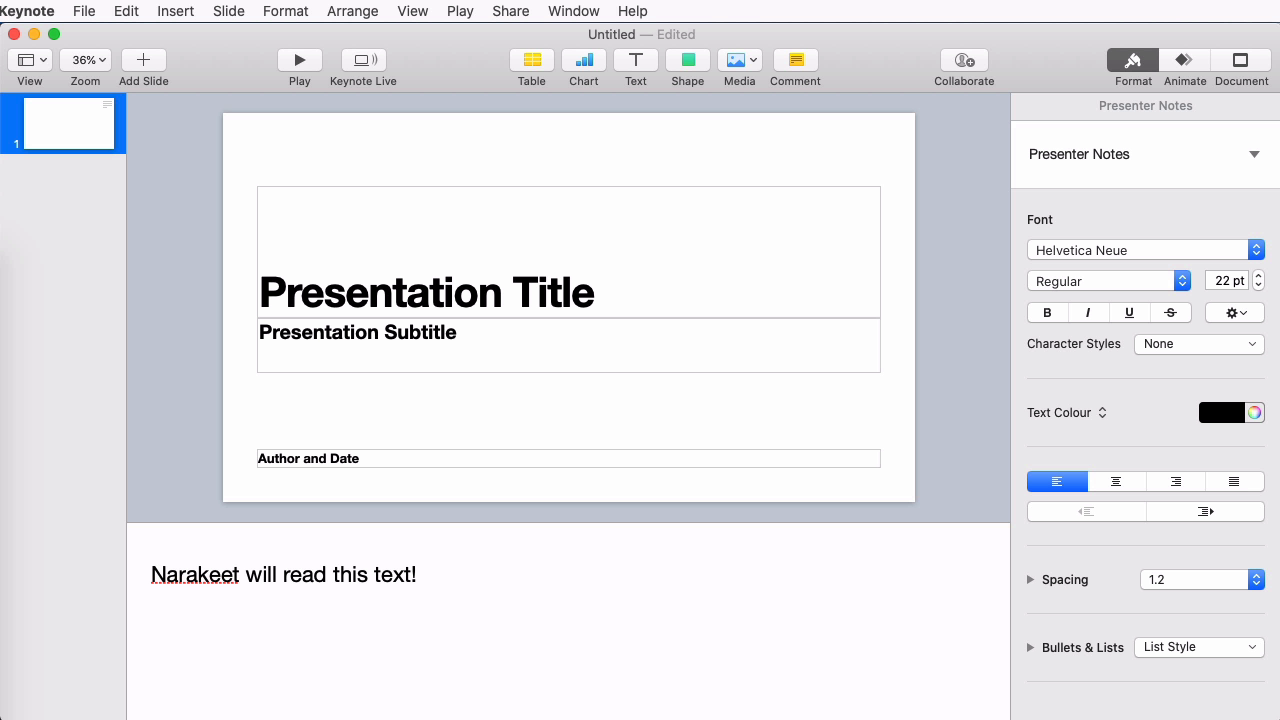 Add notes slide by slide.
Open Office and Libre Office
If you are a fan of these platforms, you can add speaker notes this way:
Open your OpenOffice presentation.
From the "View menu", select "Notes Page".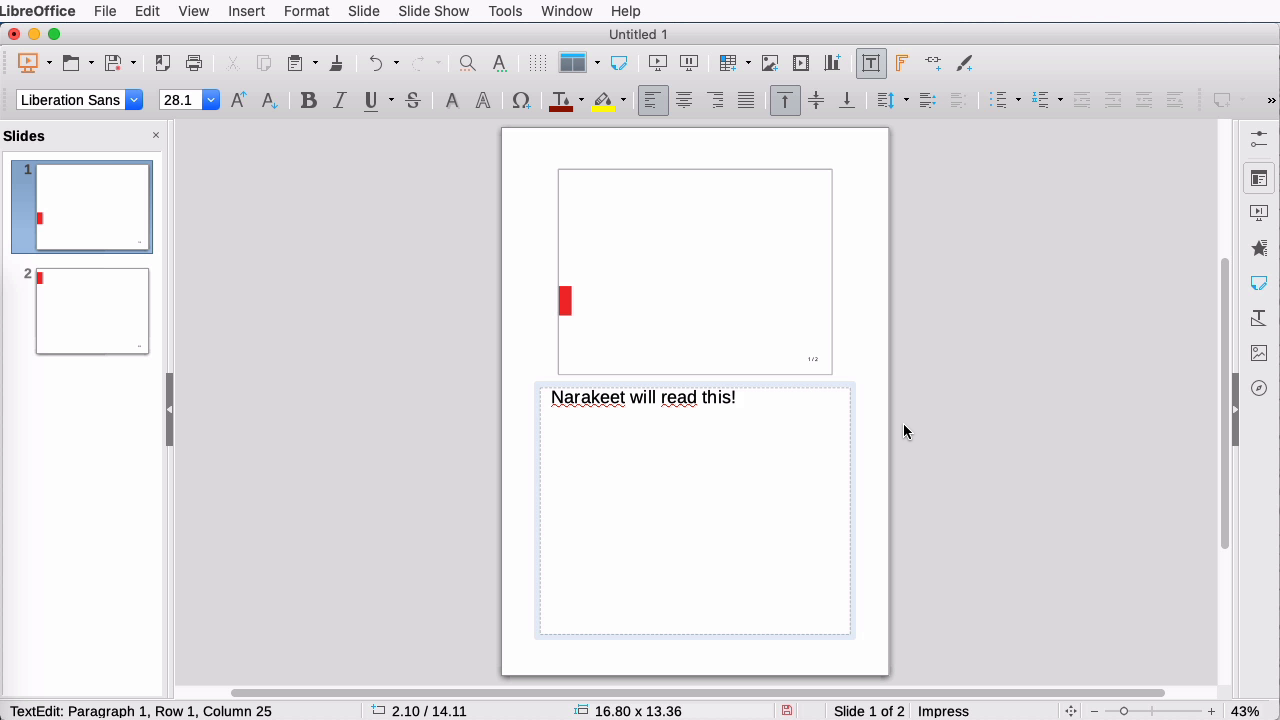 To add a note, click on the text "Click to add notes". To add notes to the next slide, select the slide from the Slides sidebar and follow the same steps.
Tip 1 (for presenters): The notes will show on your screen only while presenting.
Tip 2 (for Narakeet users): Narakeet reads the text from every slide's speaker notes in the process of creating a video from the presentation.
We hope you take these steps when creating your next presentation deck. As you can see the power of notes is hidden behind the slides, so in any way of using notes, the audience doesn't see them which truly helps to deliver a lot of text content without putting them on the slides.