Quick Start Guide To Finding Royalty-Free Music For Videos
Finding the right background music is absolutely critical to ensuring the success of your video content online. In this quick start guide, our resident experts explain where you can find royalty-free music for videos on the web, and how to use it in your videos.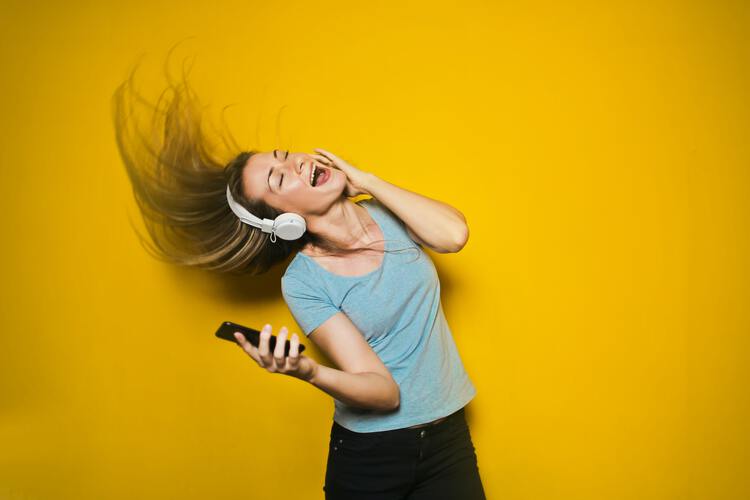 What Is Royalty-Free Music?
Essentially, royalty-free music is music that is available without paying every time it's used.
Because of how the music industry evolved historically, commercial music usage rights can get very complex. Composers, performers and copyright holders get various percentages of royalties each time a song is played on radio or used in any commercial form. Mixing that with the minefield of copyright identification on video hosting services, such as YouTube Content ID, and the simple act of choosing background music for your videos can become quite tricky.
Royalty-Free background music comes with almost no strings (at least compared to regular music licensing). In particular, there is no requirement to pay usage royalties, so many video authors prefer to use that kind of background music exclusively.
Free music vs Royalty Free music
Note that Royalty-Free does not necessarily mean zero-cost (free of charge). It just means you can purchase a song for a flat rate and use whenever you want. Some Royalty-Free music is indeed free to download and use, even public domain, but most Royalty-Free music requires a one-time purchase. When compared to paying astronomical prices to acquire the rights to a song to use in your video, along with royalty payments for each and every time your video is run, the flat rate that comes along with royalty-free music is much more affordable.
Where to find Royalty-Free music online?
Of course, there are plenty of places online where you can download music for free, but if you want to use the sounds for videos, and publish those videos anywhere, it's important to actually have the right to use the music. Because of automatic copyright identification on video hosting platforms and social networks, getting background music from a disreputable source might cause your videos to get blocked. Large music copyright holders also have automated bots chasing unauthorized use, so make sure that the site you download music from actually has the right to sell it to you, or make it available for downloading.
So, just where can you find it? Here are some of our favorite places to find royalty free music for videos online (both free of charge and commercial).
YouTube Audio Library
One of the best places to start is YouTube Audio Library. This exciting tool is easy to find, and you can locate it in the Create section of your YouTube account. From there, you can browse through genres and use any of the songs in the library to accompany your video 100% free of charge.
Pixabay
Pixabay offers thousands of music tracks, free both for commercial and non-commercial use. There's no need to even register before downloading. If you appreciate the artists, you can send them a small donation directly from the site (the donation option pops up when you click the Download button).
SoundCloud
SoundCloud is another fantastic music sharing platform that offers some royalty-free music. Here, you'll find a ton of original tracks produced by real independent artists from around the world. When you search for royalty-free music, you should be greeted with a variety of options to choose from. Some are free to use, others might require a small payment. Their selection is vast, and with every flat rate paid, you're helping to support an independent artist.
Audioblocks
Audioblocks is a good resource for royalty-free music, audio, loops, and even sound effects. With more than 100,000 tracks to choose from, you can take advantage of high quality audio files that will instantly add value to your video. However, you will have to pay for this service. They offer a subscription service that gives you unlimited downloads for a year. If you plan on using a lot of their content, then it might be worth it.
AudioJungle
AudioJungle is a huge database of commercial Royalty-Free music. It hosts more than 1.5 million tracks, and you can pay for them individually. If you do not plan to license a lot of music, this might be better than getting a recurring subscription on Audioblocks.
FreeSound
FreeSound is a "collaborative database of audio snippets, samples, recordings, and all sorts of bleeps". It's similar to AudioJungle in that sense, but focuses on cost-free content. The sound files on site are available under Creative Commons, a very permissive license that allows free usage and in some cases creating derivative works. You don't need to pay for downloading the content, but you will need to create a free account. Note that individual music clips have different versions of the Creative Commons license, so some may require you to credit the author, and some may prevent commercial usage. Check the license on the individual music sample page for more information.
Free Music Archive
Lastly, Free Music Archive offers you just that – an archive of free royalty-free music that you can download. Just be sure to read the fine print. You might have to attribute the artist when you use a song. For others, you might not be permitted to use the song for a commercial video, i.e., an advertisement.
How to add background music to video?
With Narakeet, adding background music to your videos is very easy. Click the "Edit Settings" button when making a video, then click the plus next to the "Music" field. This will expand the configuration section, and show the "Upload" button. Click that, and select a MP3, WAV, WMA or M4A file that you downloaded from one of the sources above.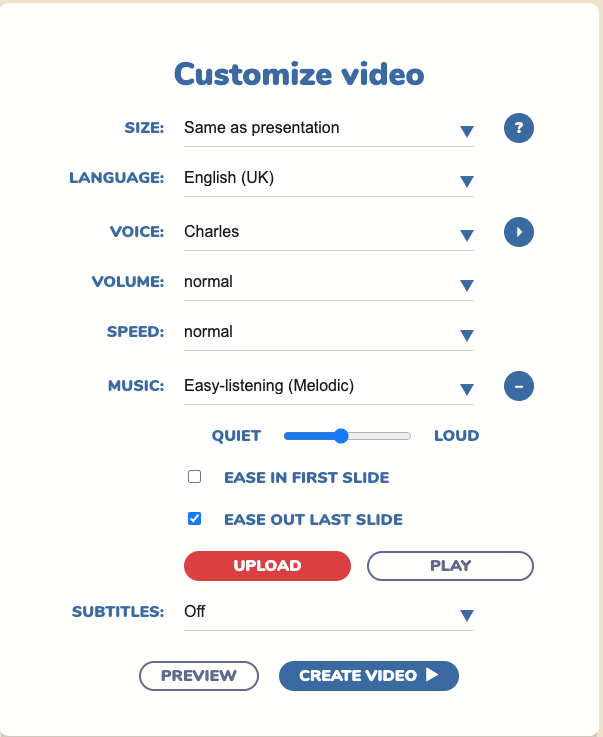 header photo by bruce mars on Unsplash