Best Places To Find Video Clips And Assets
Video is quick, it's engaging, and it's compelling – and it is exactly what drives today's marketing campaigns from the smallest brands, to the largest corporations. But recording videos from scratch is time consuming and expensive. That's why a whole industry emerged to offer pre-recorded video segments – or in the business jargon, stock footage.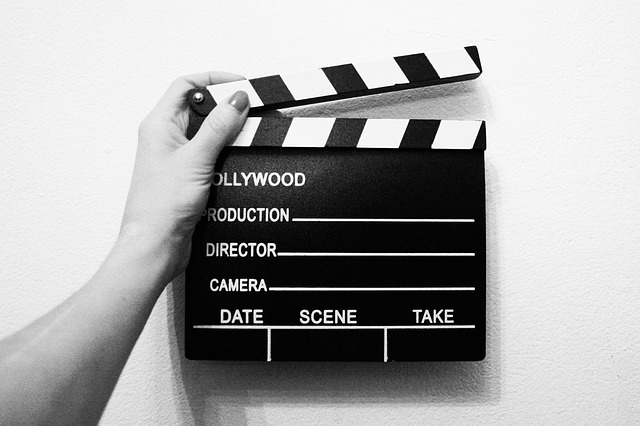 Similar to discovering audio files online (we covered this in our guide on Finding Royalty-Free Music For Videos), the fact that something is free to download online doesn't necessarily mean that you can use it for free. Video clips are protected by copyright, and using unauthorised material for anything even slightly popular can get you in trouble. Unforunately, the Internet is full of spammy sites optimising for search engine views, and finding great digital assets can take a lot of time.
In this post, we'll give you some good tips on the best sites to use for stock footage, so you can quickly and easily make your more exciting, more dynamic, and more compelling, and that you do not have to worry about unauthorised usage.
The list below will help you find digital assets like technology graphics, nature scenes, slow motion clips, and even animation. Some of the sites are free, some commercial, and some offer a mix.
Free stock footage online vs Royalty Free stock footage
There are several categories of "free" when it comes to videos. Some stock footage is free to download, but you need to pay the copyright owners for each time you use it. Some stock footage is commercial so you need to pay to download, but then you can use it as much as you want later. Some stock footage fits both categories – free to download and free to use. And, of course, some stock footage is just fully commercial.
Generally, for online videos you want to use the "Royalty-Free" category – those are videos you do not need to pay for each usage. Note that "Royalty-Free" doesn't necessarily mean that you can get the video at no cost. Some sites below offer videos for free, allowing usage without royalties. Some will sell you royalty-free videos. Make sure to check the labels on the assets you find.
The list below contains three very good places to find fully free videos, and two commercial libraries for royalty-free content.
Download free stock videos
Videvo hosts a mix of free and premium (commercial) downloads. They are paricularly good for finding free computer generated imagery, such as intros, loops, effects and backgrounds. All the clips are very clearly marked free or premium when searching, so you can easily find good free content there. If you're looking for a short video to use as a background behind your green-screen imagery or captions, this is the first place you should look.
Pexels is a collection of free videos and images, with unrestricted usage and free downloads. Most videos are relatively short clips, and they come in lots of different formats. Most content is very high quality, and can be used without any attribution, but it's best for discrete scenes where you do not need a lot of consistency. Pexels is better than Videvo for recorded content, with humans in the picture.
Pixabay is also worth checking out, especially if you're looking for stunning scenery videos. Most videos are relatively short, from 10 seconds to a minute, and best used for backgrounds. The site is supported by ads, and links to a lot of additional commercial content when searching. If you're purely looking for free stuff, pay attention not to click through to a commercial stock platform. Most videos on the site are free to download and use. For some videos, you might be required to credit the creator, or the usage might be restricted. Check the notes on individual videos to make sure you are using them correctly.
Commercial sites
Shutterstock is essentially a commercial massive marketplace of digital content. They have free (zero-cost) and commercial stock footage, graphics, royalty-free music, templates, 3D models, and photos. Most of the stock footage they offer is royalty-free (some might be required to credit the creator).
There are two payment models in Shutterstock - paying for individual clips or using a recurring subscription to cover a number of downloads every month. Individual videos mostly cost between 60 and 200 USD, making this the most expensive option in our list. However, they have a lot of high-quality stuff, searchable by tags, so Shutterstock can save you a lot of time if you are looking for something very specific.
One thing particularly good on Shutterstock compared to other sites is that they host entire collections from individual creators – for example it's easy to find five or six stock footage videos with the same actors and in related setting. If you're making a video that needs a lot of consistent stock material to show a longer story, try finding a longer collection that matches your needs.
Adobe Stock is another big database of high-quality video clips created by Adobe users, that you can access quickly and seamlessly through a Creative Cloud subscription. For people without Adobe Creative Cloud, you can purchase individual videos – usually for beteeen 70 and 200 USD depending on the resolution.
One partcularly useful category where Adobe Stock is great are royalty-free loop videos. Video loop stock footage wraps nicely, so the ending frame is the same as the first frame, and you can just continue with the same video in a loop as long as needed. This makes it easy to integrate assets without having to worry about the duration of your narration, or the need to cut up assets before pulling them into your video.
With Narakeet, you can use sync stage directions to synchronise video with audio - just set the sync option to loop, and the video will repeat automatically to match the narration duration.
And with that, it's time for you to set out on a mission to explore these libraries and find the stock footage, graphics, and animations that you need to create compelling videos for the web.
Cover image by ElisaRiva from Pixabay.