How To Create YouTube Videos Without Showing Your Face?
Don't let fear get in your way to a worldwide audience.
While many popular YouTubers put their face front and center there's a little secret: you can still be successful without stepping out from behind the camera.
There are alternatives that you might not have considered. Your face might not be on camera, but there are still a lot of other things that you can do on one of the biggest platforms in the world. If you want to learn alternative ways to create YouTube videos you're at the right place.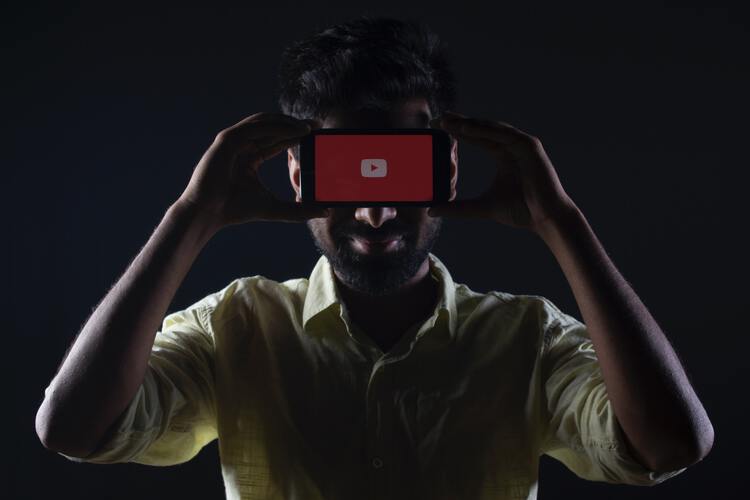 Don't believe me?
Check out the examples below of successful channels where they don't have to show their face.
Popular channels that don't show their face
There are so many reasons why you might be reluctant to put your face on the internet:
You're not confident in front of the camera.
You're afraid of what people will say (or do) if they see your face.
You want people to focus on your product or service.
Or perhaps, you're just really camera shy.
Whatever the case may be, there are plenty of ways to create great video content without showing your face. Here is the list of successful YouTube channels that skyrocketed their online video presence and turned it into a very serious business:
As you can see, these channels have a lot of subscribers and views.
Get inspired by them and create something similar for your own audience!
Turn a presentation into a video
You can use:
PowerPoint
Google Slides
Keynote
This depends on which software you prefer. Just create a slideshow deck that you can then turn to amazing video content. This is one of the easiest ways to create a video without showing your face on camera. All you need is to use still/animated pictures with background audio.
Depending on what you want to talk about, you can either record your voice or create an (animated) slide deck that tells a story with voiceover (like many marketing videos).
Turn this...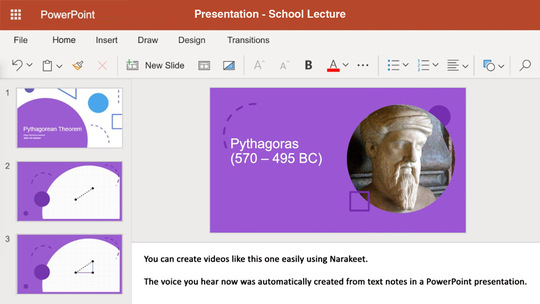 Download demo slides
Narakeet lets you use your own voice or pre-recorded audio in order to make your presentations more authentic. If you choose to do it with your voice just put an audio file to a specific slide, but if you want to use our text-to-speech feature, just type text into speaker notes within desired slides.
When you're done with your slides deck, you can easily turn it into a high-quality video with 50+ languages ready for the YouTube audience.
TIP FOR TEACHERS: We created a blog with some great-looking free templates that are extremely useful for teachers who are planning to run their online lessons on YouTube.
Make DIY videos that can be filmed without showing your face
The next way to grow your online presence is by making cool DIY (do it yourself) videos. For example, you could make a video about how to:
Make a healthy recipe
Change the oil in a car engine
Tie a fancy knot
Grow organic vegetables at home
Repair a broken lampshade
Conduct an experiment
If you need more DIY ideas check the 5-Minute Crafts channel that has 75+ million subscribers and uploads fresh video content almost every day. Don't forget to add subtitles to videos to make them more effective especially for those who have hearing problems.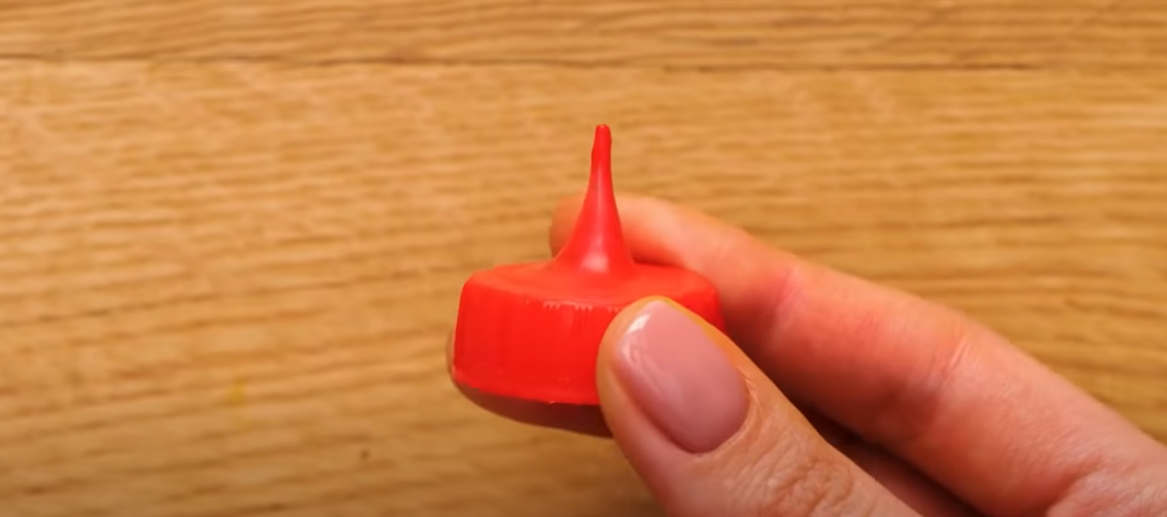 Source: Youtube - 5 Minute Crafts - 30 Best Hacks For Every Life Situation
Create poem/lyrics videos
It depends on the type of video you want to make. If you want to make a music video, then you need to have a good voice. If you can't sing, then it's better to create poem/lyrics videos. You can use beautiful pictures or short videos as the background of your music and create your own song with those pics or videos. That is much easier than making a video that needs both talking and singing.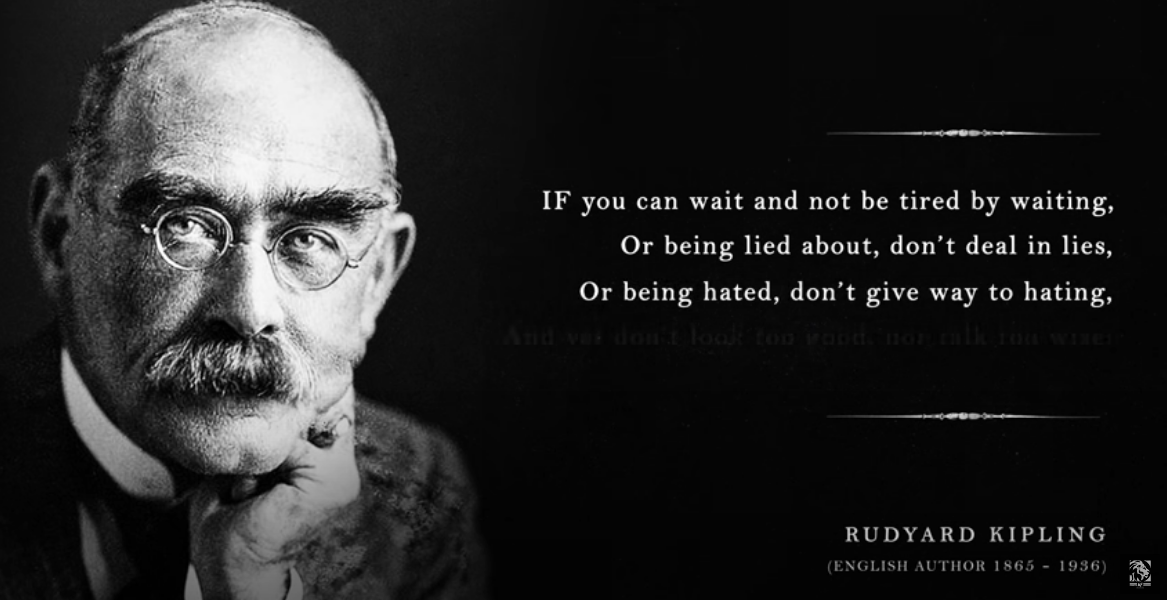 Source: Youtube - RedFrost motivation - IF by Rudyard Kipling (A Life Changing Poem)
If you want to make a poem video, to process is pretty simple:
Write a poem
Include footage (record it or use third party resources) that is related to a poem
Record the recitation of your poem or write it for a text-to-speech generator.
Edit the video yourself or use Narakeet to do it for you!
Upload your video to YouTube.
If you are not interested in making music videos, another easy way is to make travel videos. You just need to take some beautiful pictures or short videos of the places you visited and put them together with nice music and your own words.
Create compilation or reaction videos
To create a compilation video, you will need to find video clips from other video creators. You can use the YouTube search bar and type in keywords related to your topic. Once the results are displayed, you can filter the videos by their license.
You can select creative commons videos that allow reuse and modification of the content or public domain videos (if you want to use very old clips).
Remember, you must add something original to be considered as fair use.
For example, the YouTube channel UnusualVideos is a master at creating compilation videos with unique commentary on top.
Another way creators avoid showing their faces is by creating reaction videos. These are videos where they react to other people's content. Reaction videos tend to be hit or miss with viewers, but if you can provide interesting insights into what people have shared, it can be a great way to build an audience without exposing yourself on camera.
No more excuses!
According to Mushroom networks: YouTube is the second-largest search engine in the world. This means that you can easily build your business and present it to millions worldwide.
Making the decision to not show your face on camera doesn't have to hurt your chances to reach the people that matter to you. There are many ways to connect with customers, clients, and video consumers without showing your face.
Today's video creation software like Narakeet is so advanced that you don't need to sacrifice anonymity in order to create great content.
Now it's up to you: What kind of channel do you want to put together? Make a YouTube account, be proud and courageous, and start creating your own video content.
The media on this page includes images by Rachit Tank on Unsplash