The Main Differences Between Powerpoint and Keynote
Ever since the popularization of presentations, many people have found themselves relying on them for work and school. Presentations are one of the most common tasks in both fields, it's basically a rite of passage. For some reason, you will need to do presentations at some point in your life as a student or professional. Thanks to both of these amazing tools you can create eye-catching documents and slides easy. But there are some differences that you should have in mind before you start.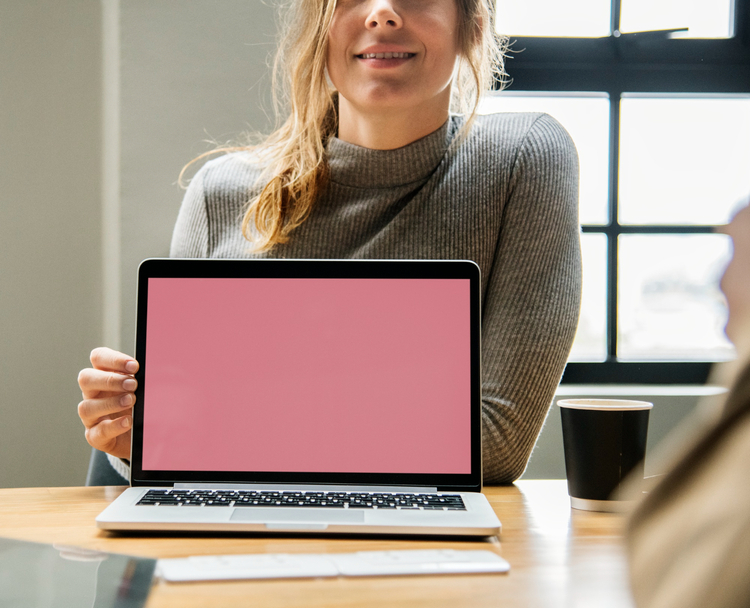 PowerPoint
When you decide to go for PowerPoint, you should be aware of the fact that it's a Microsoft product and no other company has its own version. It can also only work on Windows machines so Mac users will have to install Bootcamp or Parallels in order to run it. This application is simple enough for beginners but if you want to go pro with it, you should really invest in a book about it. PowerPoint is efficient for making presentations and reports but there are some annoying features that don't work as they should or simply get on your nerves after a while.
Pros of PowerPoint
User Experience - PowerPoint is easy to use and it's very intuitive. PowerPoint is very useful for beginners because it's simple to use even without any prior knowledge or training.
Visual Aesthetics - The visual aspects of PowerPoint are stunning and gorgeous. It's smooth while you're working on it.
Pre-made Templates - You can simply search for the style that you want and hit download. Or if you're feeling creative, create your own template with all of PowerPoint's features.
Drag & Drop - PowerPoint makes it very easy to drag and drop anything you want. The user interface is well-designed so the experience is super smooth even if you have a lot of objects to drag to your slides.
Collaboration - PowerPoint has an awesome collaboration feature that allows multiple users to work simultaneously in real-time, which means no more asking people for their versions when they are working together. This also helps with presentations because two or more speakers can share one presentation file instead of having each speaker use his own version. Plus, everyone will be able to make changes at once without any need for emailing around various versions all day long.
Cons of PowerPoint
Lack of Functionality - Some advanced functionalities require add-ons or pricey subscriptions so beginners might feel overwhelmed by everything they must learn before being able to use all of PowerPoint's features.
Price & Updates - There is a price for the full version of PowerPoint, which might not be an issue if you're planning to use it only at work on your company machine but there are also monthly fees for updates and add-ons since new versions come out regularly with additional features.
Complexity - PowerPoint is very simple for beginners to use but it's a bit more complex than Keynote.
Formatting - PowerPoint is great but the formatting options aren't very flexible or versatile. If you want to share your presentations with other people, you might have to do some additional work in order to get them looking exactly the way they should look.
Emotional Agility - PowerPoint is a great tool but there are times when it gets on your nerves and slows down or crashes while you're working on something important so this can take away from your overall experience using it. It's also not ideal for creating detailed diagrams because certain tools aren't available like rulers which makes alignment an issue at times.
## Keynote
Keynote is another popular presentation app developed by Apple. One of the best things about this tool is that there are no subscription fees or monthly charges involved which means that all features are free forever without limits and everyone has access to them even after they upgrade their operating system.
Pros of Keynote
App Experience - Keynote is very well-designed and easy to use. It works smoothly without any hiccups even if you have tons of objects on your slides.
Fun & Natural - The animations and transitions are smooth, natural, and fun. It's simple to learn how everything works so you can start creating your first presentation quickly without any issues or roadblocks which is great for beginners.
Theme Library - There are lots of pre-made themes that you can choose from when creating a presentation so it's easy to find something great-looking no matter what kind of topic you're covering in your own work.
Consistent Updates - New updates come out regularly which means there are always new features available for everyone without any additional costs involved. Since Keynote is made by Apple, they know exactly how their users want things done and make functionality improvements often which makes this tool very user-friendly overall since everything is constantly evolving in an efficient manner with solid results every time.
Flexible Formatting - The formatting options in Keynote are very flexible and versatile. You can easily adjust the look of your presentation without any limitations when you're sharing it with other people or if someone else needs to work on a copy for their own purposes so this is great news for collaboration scenarios too.
Cons of Keynote
Lack of Compatibility - Keynote is not as compatible with other platforms and it's only available for Apple users. If you need to work on a presentation or create something else that's going to be used by someone who has Windows, this might not be the best choice because there are no versions made for them which could result in compatibility issues at times.
Learning Curve - There's a bit of a learning curve involved since it can take some time to become familiar with all the features and learn how everything works. This is not ideal for beginners so you might need to practice more before getting used to this app if you've never worked with such tools before in your life.
The decision between PowerPoint and Keynote presentations is not an easy one. Many factors need to be considered including your audience, the message you want to convey, and how much time you have available on stage. We recommend trying out both before deciding which presentation format will work best for your needs. No matter which software you use, our tool can help you to translate your slides to smooth videos, and it takes no more than a few minutes. This way you can focus on what you really love - presenting your content to the audience. Everything will be prepared in video format, so you can share it online on YouTube, Facebook, or embed it on your blog/website. You can even download the video as MP4. Try for free, and let us know how did you like it!
Cover image by RawPixel on Freepik