Reach More Audience With Your Video Content
When it comes to content marketing, video is the king of trending! Video content has been shown to increase engagement by 80% and conversion rates by 20%. If you are looking for a way to get your message across to an audience that may not be interested in reading your article, then creating a video might be the best option for you. In this blog post, we will discuss how you can create videos that have high production values while still being affordable.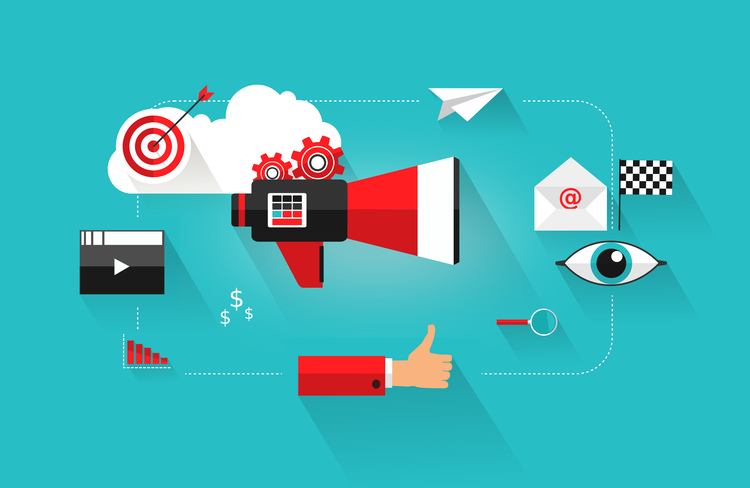 Use videos for tutorials and DIYs 
Videos can be very helpful in telling a story, whether it is to teach someone how to create something or just as an instructional video. YouTube has made the ability for anyone to upload videos and post them online easily. You do not need a fancy camera either, any cell phone will work if you have the right lighting and microphone set up properly.
If you are uploading video content like online courses, business presentations, or e-commerce videos, there are a few things you should keep in mind. The first is to make sure that the quality of your video content looks professional and appears high-end no matter what device it is viewed on (including mobile & tablet devices).
The second thing to think about when uploading a video for any purpose is sound quality. If someone can't hear or understand what you are saying then they will lose interest fast. If you make narrated videos, be sure to have a clear sound of the voice.
If you upload DIY videos, make sure that the music you use does not interfere with what is happening in your video or any instructions given by yourself as well as proper lighting for recording purposes (no shadows).
Make videos easily and cheaply
The cost of video production has dropped significantly over the years. You can now shoot quality videos with your cell phone or even by using a tablet device to record yourself speaking directly into it will create good results for you as well.
Also, automated video production technology has made it easier for companies to create video content. For example, you can easily produce a product review or testimonial video with our tool that will take your presentation or a script and convert it to a high-quality video presentation ready to be published globally!
Add videos into blog posts
So if you are looking to expand your reach by getting more views of your blog post, then be sure to add some videos into the mix! If done correctly they can really show off what message your business is trying to get across which increases conversions rates as well as user engagement overall.
By adding videos you will also be able to rank higher on search engine results compared to your competitors that do not have any videos present. It also increases the amount of time an individual spends on your page and therefore increases the chances that they will click through to other pages as well.
Submit your content to community sites
By posting videos on these sites you will be able to expand the number of views you receive as well as create more backlinks for SEO purposes which can improve your search engine rankings over time. Keep in mind that with either site, it all comes down to quality – if people think that what they are watching is good then they will upvote and share it but if not then expect very few viewers at best. You can also try submitting your video to smaller sites as well, but the traffic will not be nearly as high compared to larger ones.
Promote your videos through email newsletters
Grow your subscriber list!
By including some type of incentive for clicking on it (such as a discount or free trial), it will increase engagement rates and lead conversions overall. When adding video content to an email newsletter, make sure that they aren't too long but at least one minute in order to keep people interested enough to watch them all the way through if possible.
Don't forget to point out the benefits of watching your video content as well to show why people should take time out of their day to watch it. It's also a good idea to include an eye-catching thumbnail image or enticing headline that will draw attention towards them, but don't go overboard with text or graphics.
Work on your SEO strategy
If you want to get more views, you need to make sure that the people who are searching for your product or service can find it. Having a well-developed SEO strategy in place will help increase organic traffic over time and grow brand awareness overall which is what every business needs these days if they hope to survive. SEO will not bring you just thousands of visitors – it can help you get millions if done right. Try to include at least one or two internal links back to your main website in each video along with a link out to your social channels as well.
You can also try submitting videos on sites like YouTube where you will be able to grow an audience by using annotations, cards, and end screens that help guide people towards taking the next step which is usually either subscribing to your channel or clicking through for more information about what it is they are watching.
By focusing on these SEO strategies over time, you should see organic search traffic increase dramatically! Not only will this lead to increased views overall but it's another way of building trust with potential customers since the site is giving them valuable content that educates them.
Videos are an excellent way to provide content your customers want, which they may not be able to find elsewhere. If you're looking for a new and creative way to engage with your audience, it might be time to invest in video marketing. Those tips should help you get started and reach more audiences with your video content.
Cover image by Jack Moreh on StockVault