Where To Sell Online Video Courses
Video courses are becoming the norm for remote education, either as a direct teaching medium, or a way to complement more traditional reading materials and exercises. Unless you are a massive corporation, hosting and selling the content yourself is probably not worth the hassle, especially with ever-increasing digital sales tax rules. In this article, we'll review some online services that can help you with that part of the funnel.
In the first part of this series, we looked at generic services for hosting and selling videos. In this part, we're focusing specifically on services to host video courses. In particular, we'll look at services where you can retain the ownership of your content, and control your brand.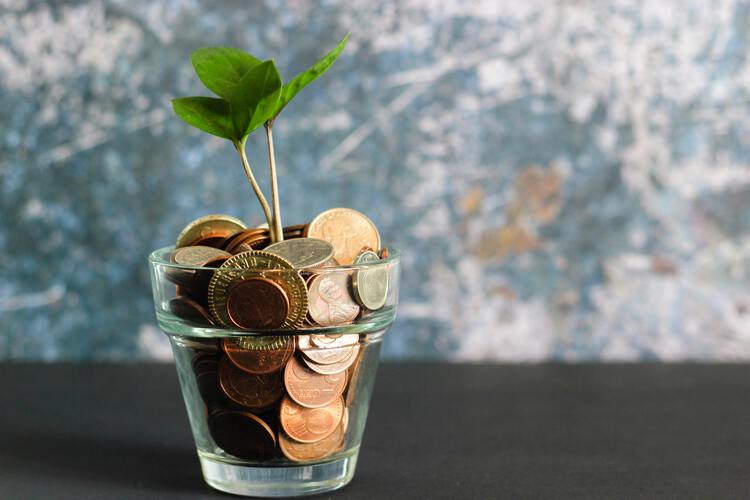 Udemy
Udemy is a large online learning platform, trying to play a role between a more traditional publisher and an open marketplace. Authors retain full ownership of the content, but they can also use some of the Udemy branding. At the time of writing, it boasted about 40 million learners, and almost sixty thousand authors offering more than 150 thousand courses.
The sales model is based on profit sharing. For customers directly purchasing from instructor referral links, Udemy pays out 97% of the profit. For other purchases, they pay out 37%. Note that this is a percentage of their net profit, after all fees have been taken out. For more information on teaching requirements, check out their Teaching on Udemy FAQ.
Because Udemy has such a large market, it can also provide metadata and market information for course creators. Their Marketplace insights tool lets you see the interest among the Udemy audience for a topic, look at average prices and sales data and decide if it's worth designing a course. Note that you can use this tool even if you do not offer any courses on Udemy - you just need to create a free account. This can be quite an interesting market research tool even if you plan to sell your courses through other platforms.
The size and popularity of Udemy has its advantages, but it also has downsides. As a large platform, there is a risk of commoditisation. A lot of competition tends to drive down the price of courses for generic material, but it also sets the expectation for how much a course should cost with the Udemy audience. Udemy learners expect to get relatively cheap material, with many courses selling for less than 10 USD, so offering premium content there might not be worth it. As a marketplace without a lot of direct control, Udemy also famously had problems with piracy, where content from other platforms showed up under fake names.
Teachable
Teachable is a education hosting platform, that allows you to teach through a mix of online materials and live sessions with students. According to their web site, 100,000 creators on teachable have sold more than 1 billing USD worth of courses. They provide the tools for educators to create and sell workshops themselves, but do not directly run a public marketplace like Udemy.
Teachable costs between 40 and 300 USD per month for a creator, but do not take a share of your profit from course sales. Compared to Udemy, this is better if you want to sell premium content or fully control your brand.
When it comes to pricing your online video course, Teachable gives you a few options to choose from. You can have your students pay a one-time fee, or they can opt for a payment plan that recurs monthly, or a subscription. There are even built-in affiliate marketing tools, to help your students market your course and earn a few dollars on the side.
Thinkific
Thinkific offers a platform for course creators to build a branded website with online courses, along with tools that support online teaching such as creating quizzes. They are catering to a similar market as Teachable, premium content creators who want to control their branding.
They are slightly more expensive than Teachable, with plans ranging from 50 to 500 USD per month, and no additional profit sharing. On the other hand, they offer more tooling around educational workflows, such as issuing assignments and providing certificates, allowing you to automate more. Thinkific also has a third-party app platform, allowing developers to integrate their own tooling into the platform, and offer it to content creators as integrations through an "app-store".
Podia
Next on our list is Podia, an easy to use digital sales channel. It lets you sell a variety of digital educational materials, such as courses, digital downloads or webinars, and manage email marketing for your audience. It is simpler than Teachable and Thinkific, offering fewer tools, but that also makes it more straightforward for direct sales.
Podia plans range from 40 USD to 180 USD per month, and there are no profit sharing fees.
The best thing about Podia is that it offers a ton of add-ons perfect for online video courses. For instance, if you want to build hype around your course, you can pre-publish it before listing it for sale/download. Here, you can collect email addresses to generate interest and to build up your marketing efforts later on. From there, you can offer things like cheat sheets, eBooks, and supplemental materials as digital downloads for added fees.
Leanpub
Leanpub is a self-publishing marketplace, the favourite of independent tech authors (including Narakeet developers). They are famous as a self-publishing book platform, but they also let authors sell online courses.
The content on Leanpub is geared towards the tech audience, especially software development, and so are their tools. If you want to keep your course contents in version control, this is the site for you. If you prefer point-and-click tools and visual editors, Leanpub is not the right place.
Authors can create courses with a mix of reading material, videos and quizzes. In terms of features, Leanpub is somewhere between Udemy and Podia. They run a markeplace with their own audience (although much smaller than Udemy), which leads to a lot of direct sales. On the other hand, they pay out 80% of the profit, a much higher profit share than Udemy. Although they have a free plan, for serious usages Leanpub also requires a commercial subscription, costing between 9 and 13 dollars a month.
Choosing the right platform
If you want a large external audience, and don't care too much about how much money you make on an individual course, Udemy is your best choice. If you already have a brand, and just want to sell video courses to your own audience, then Podia or Leanpub might be better. If you want to provide a more comprehensive learning experience, mixing video materials with live sessions, or you want to manage sales channels with affiliate marketing and complex integrations, Teachable or Thinkific might be a better fit.