What makes a good educational video?
Nowadays, with the help of online video education, you can learn anything from computer programming to photography to playing guitar. Many online courses and educational websites allow you to download project files or PDF files to follow along with the learning instructions.
Downloading a bunch of files to follow along with a tutorial isn't a very efficient way to learn something new. That's why so many people turn to online video education – it allows you to follow visual and voice instructions that can not only explain concepts more clearly but also demonstrate techniques that would be difficult to explain in plain text format.
We would summarize the answer to the question from the beginning in five words: simplicity, essence, engagement, eye-catching and audible.
5 tips to create a simple yet effective presentation
You can create video lessons easily from presentations, but remember that video is a different medium from slides. With slide presentations, students mostly read. With videos, they watch and listen at the same time. Use that to your advantage.
1. Start your course with a short introduction slide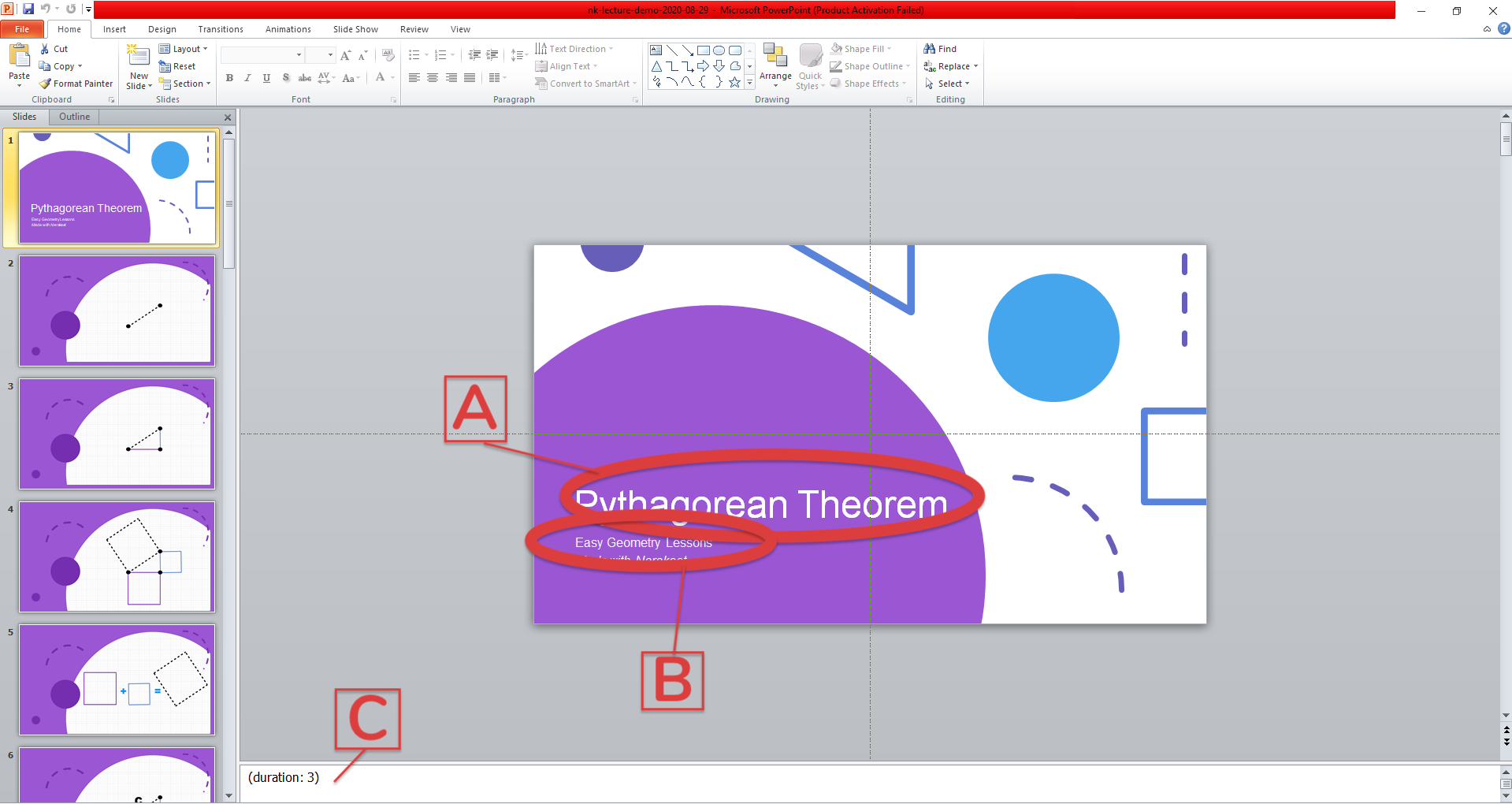 A. Write an effective and understandable lecture title. It shouldn't be more than 2-5 words.
B. In the subtitle section, provide students with further information.
C. This is the place for narration text (speaker notes). Narakeet will read out text from the presenter notes in the background of your video. Use this section to explain a topic without cramming up the slide with lots of text.
2. Put your lecture elements on the clean white background
You don't want to confuse the audience with strange elements on a blurred background. Make sure that everything is smooth-going with clear messages, visuals and background.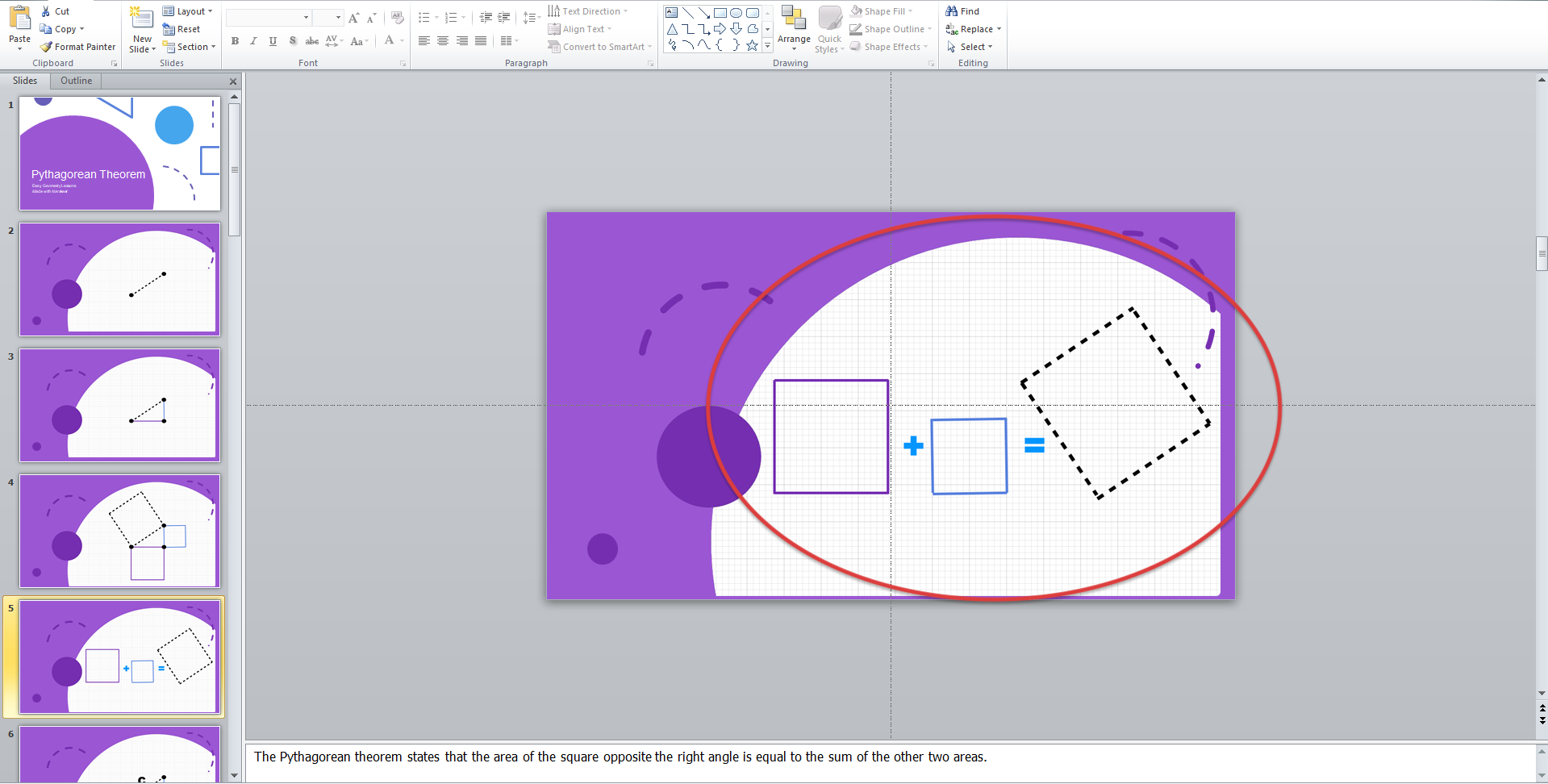 This way you will provide understandable content for your audience.
3. Include some history information or catchy storytelling facts
Again, minimum text ON SLIDE, but feel free to expand your thoughts OFF SLIDE, in speaker notes.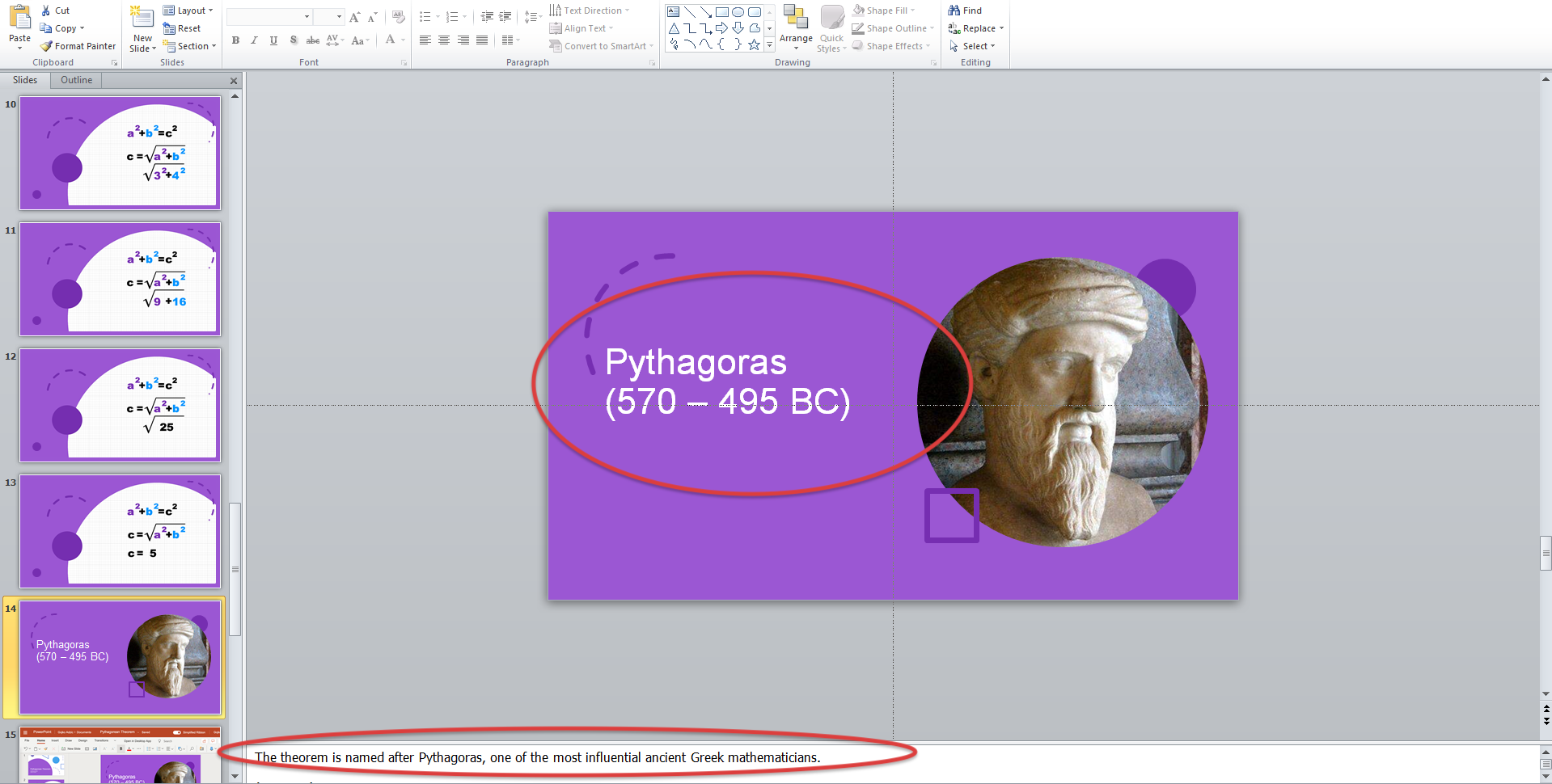 A. Main fact information - Visual. B. Background support information - Audible.
4. Give out action tasks at the end of each lesson
This is the moment when you engage with your students. Now, you can easily see if the lesson was understandable enough and if they can solve the task.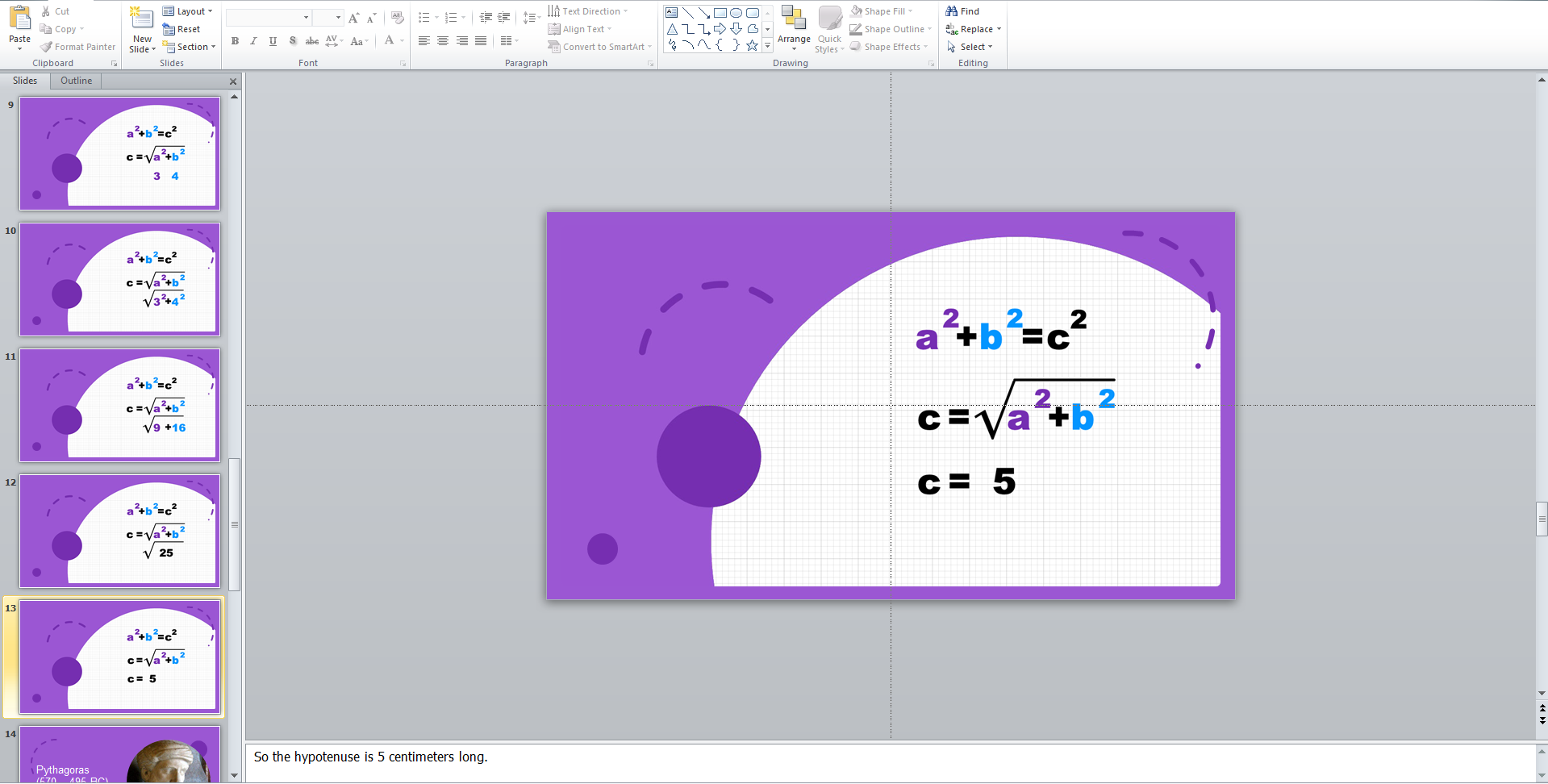 5. Provide an email address to which students can send questions
A video lesson with no questions is like a lecture without a discussion.
Students who ask you questions can get clarification on the material, and you will be able to correct any misconceptions they have. Finish every lesson by providing students with an email address to which they can send their questions.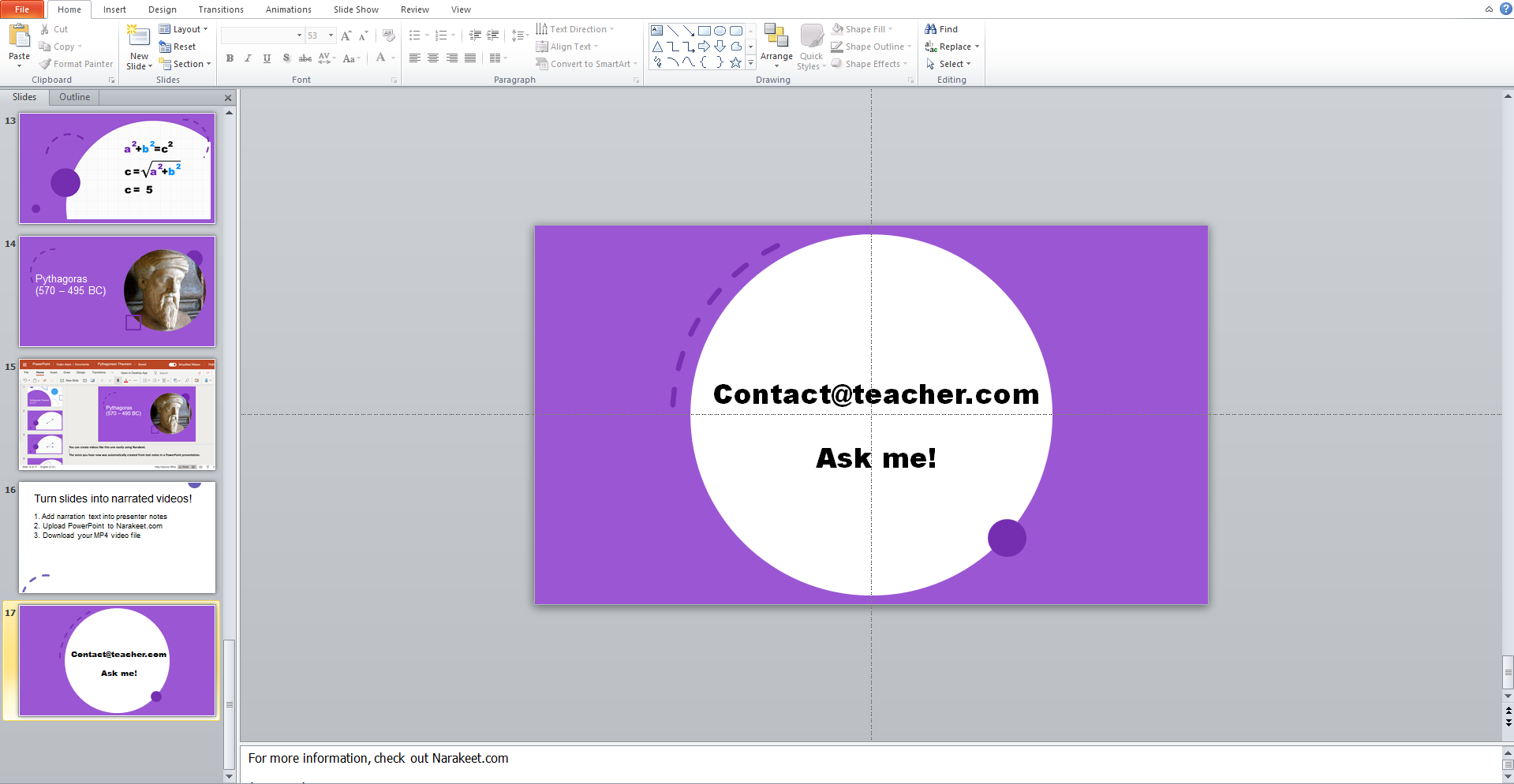 Transform your presentation into a video lesson with background narration
Once you've created your presentation, you can use Narakeet to convert it to a standalone video with voiceover. Narakeet has templates for different social media platforms so you can adjust your video on Facebook, Twitter, Instagram or TikTok. Narakeet supports conversion from PowerPoint, Google Slides and Keynote.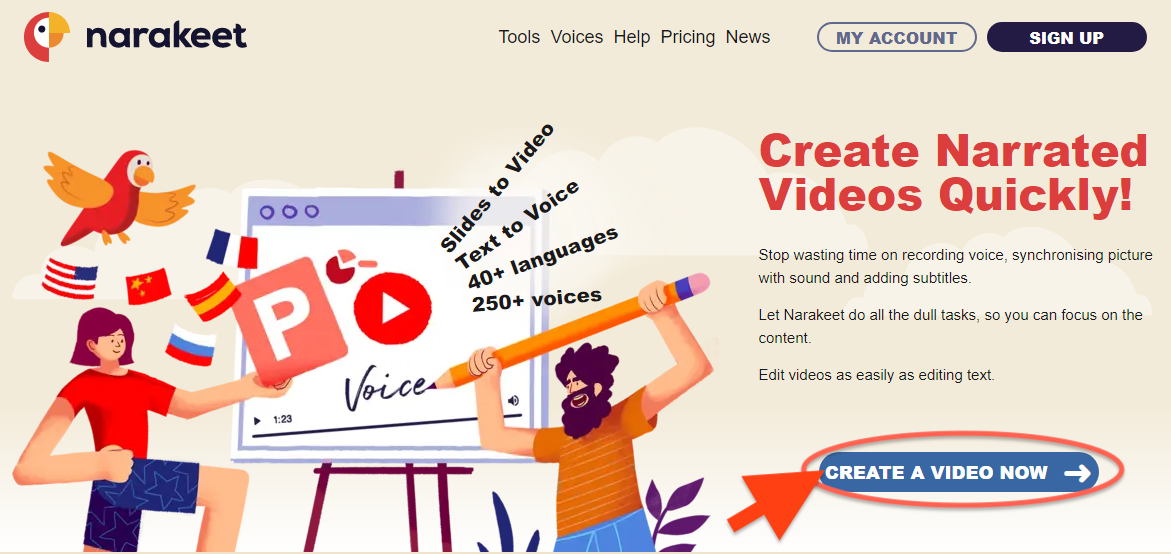 Click on the "Create a video now" button.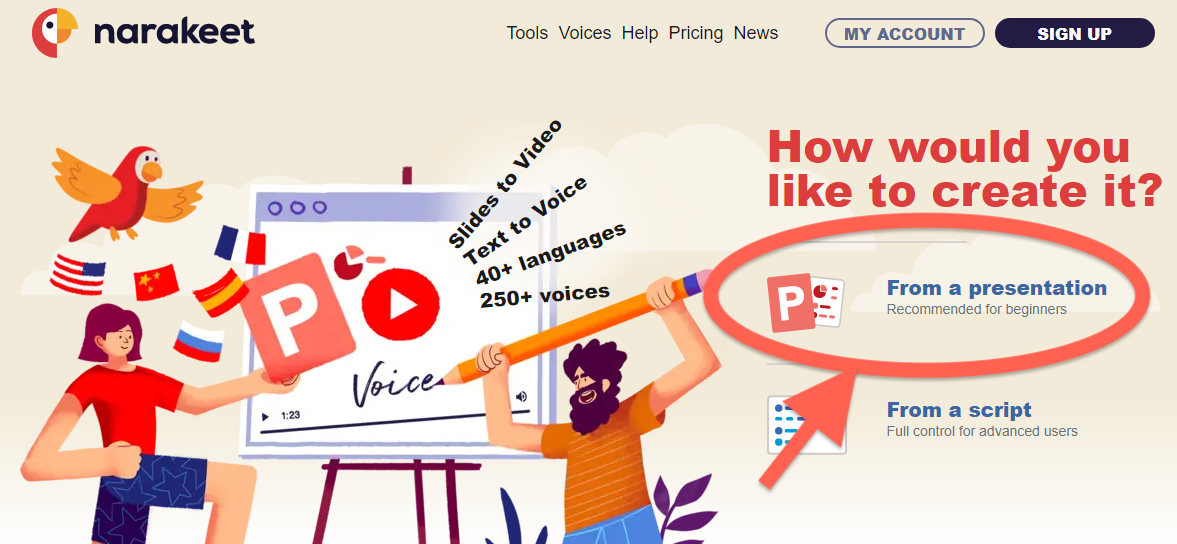 Choose the "Presentation to video" option.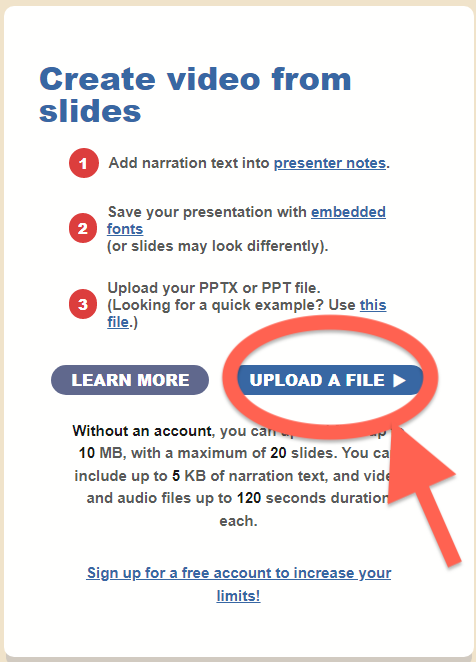 This is the last step. Just upload all files by clicking the "Upload a file" button.
Note: Embed fonts for the best results, to ensure that your presentation looks the same when converted to a video
Upload your video a sharing platform
There are a number of platforms available for teachers and schools to create video lessons, record lectures and tutorials, and share information with students. These platforms include YouTube, Google Classroom, Microsoft OneNote Class Notebook, as well as many comercial services to host video courses.
After you upload your video, here are some things you could do to make it more valuable:
Engage your viewers
Monetize your videos
Create courses and tests
Host webinars
Embed videos in your website or blog
Transforming your PowerPoint presentation to a video lesson adds an interactive experience for you and your students. It gives them an advantage in learning since they can replay whenever they want. Moreover, you will be able to share it easily to parents, grandparents etc., who are not present in your class when you are teaching.