Make Real Estate Property Listing Videos Easily From Powerpoint Slides
Property videos with animated photos are the gold standard for online real estate offers, whether for letting/renting or sales. Narakeet can help you make amazing realtor videos with the Ken Burns-style effects in minutes, using natural and realistic text to speech engines. You don't need to be professional video editor or hire a videographer to compile the videos. All you need are the photos of the property listing and a bit of skill with Powerpoint slides.
Turn this...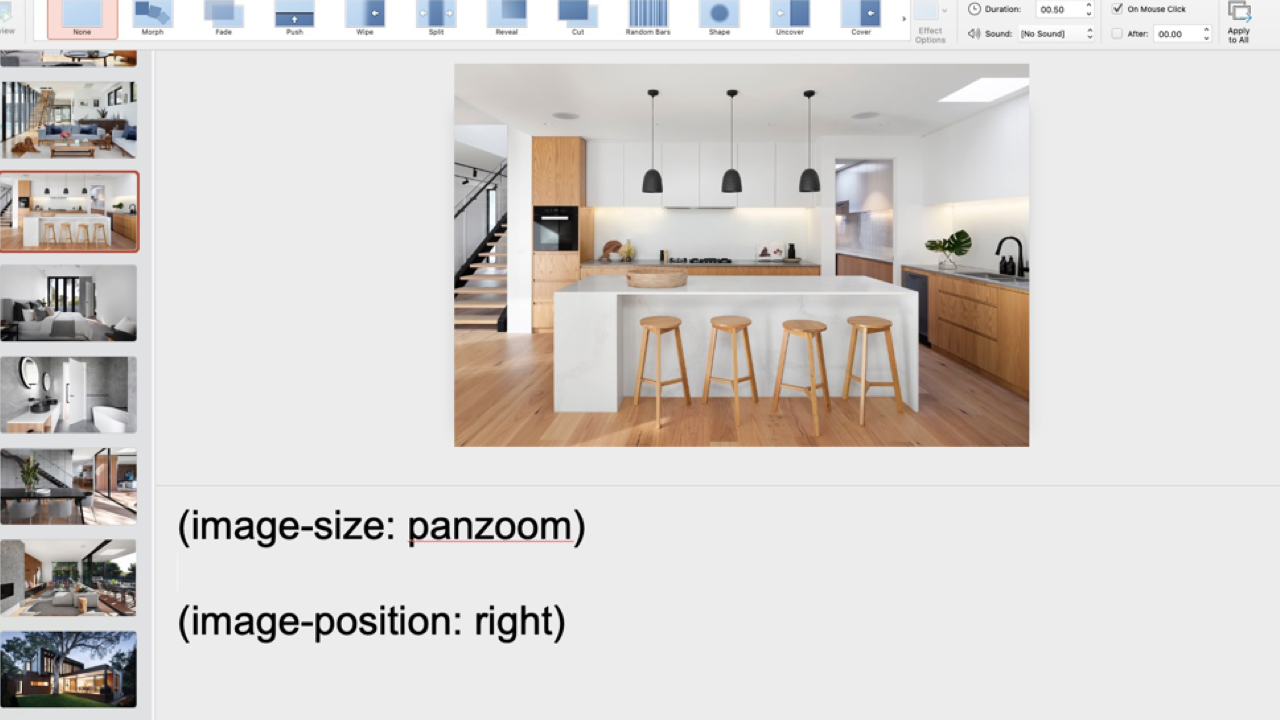 Download demo slides
How to make a Ken Burns Effect Property Listing in minutes?
2
Add the property listing images as slides.
3
Add a branded intro video to the first slide, and contact information on the final slide (make sure to embed videos, instead of just linking them).
5
Add the narration text to speaker notes. For best results, use the merged narration for groups of slides, so the visuals fly smoothly.
8
Select the video size. It's important that the video is slightly smaller than your slides so Narakeet can create the Ken Burns effect (HD or Full HD is a great choice if you used our 1440p template).
9
Upload your branded music clip, or use one of our free options to add background music to your video.
10
Select the voice over from 700 voices in 90 languages and let Narakeet do its magic
In a few minutes, you'll be able to download a video, ready to publish to YouTube or property listing sites, much faster and more convenient than waiting for videographers to compile videos for you. And the best part is that if you want to change something in the future, you can just tweak the Powerpoint and upload it again.
For agencies that want to create dozens or hundreds templated videos, Narakeet also provides automation APIs.