How to add background music to a video clip
Adding background music is a great way to set the tone for a video. Narakeet will automatically mix background music with narration and audio tracks from embedded video clips, and loop the background music to ensure it plays throughout your whole video.
You can either add your own background audio file (WAV, MP3, WMA, AAC and M4A), or use one of the audio clips provided by Narakeet.
Adding music to videos created from presentations
After uploading your slides, select Edit Settings. You can use the drop-down in the music section to select one of the provided audio clips.

Modify background music properties
To adjust the volume of the provided music, test how it sounds, or upload your own music, expand the music section to show all the options. Notice a button with a plus sign on the right. Click that button and a new section will open below, with more music options.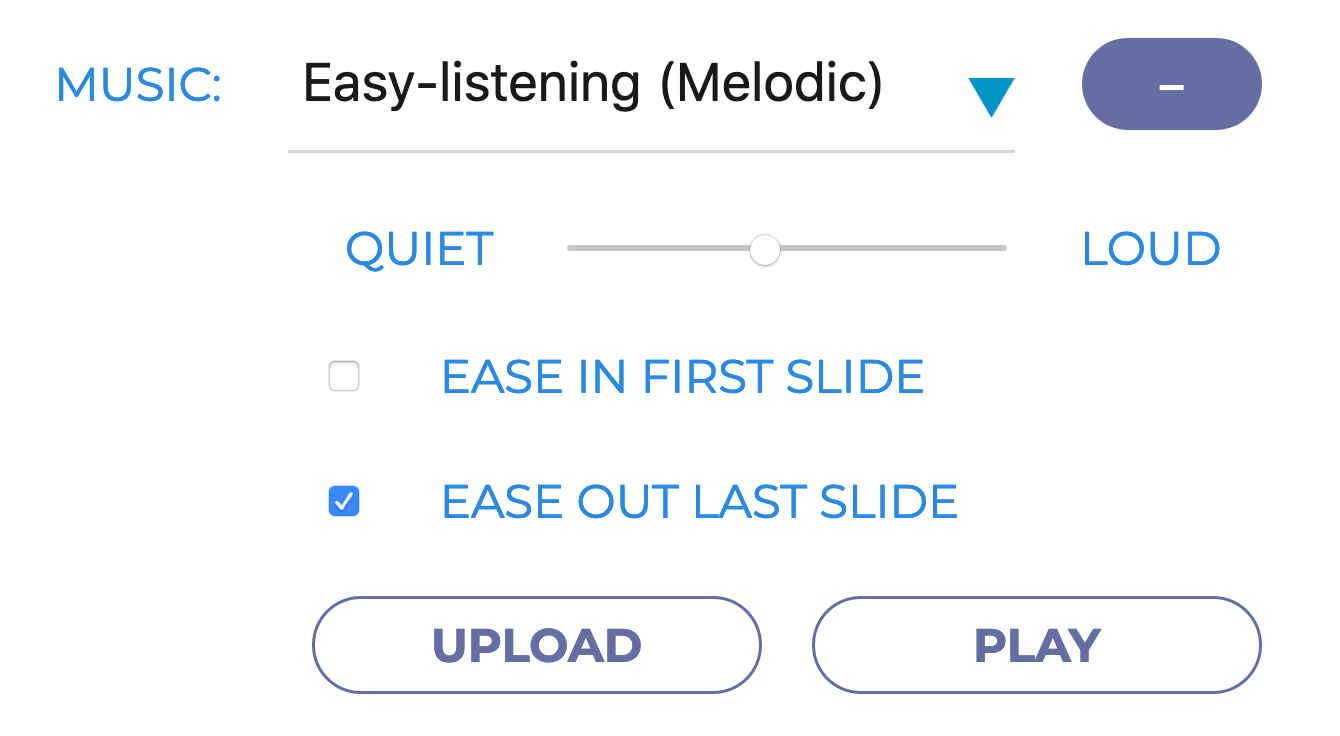 Add your background music
Personalise the video by using a custom background sound instead of the standard ones provided by Narakeet. Click the "Upload" button and select an audio file from your computer. In a few moments, Narakeet will load your file and show it in the list of available music loops.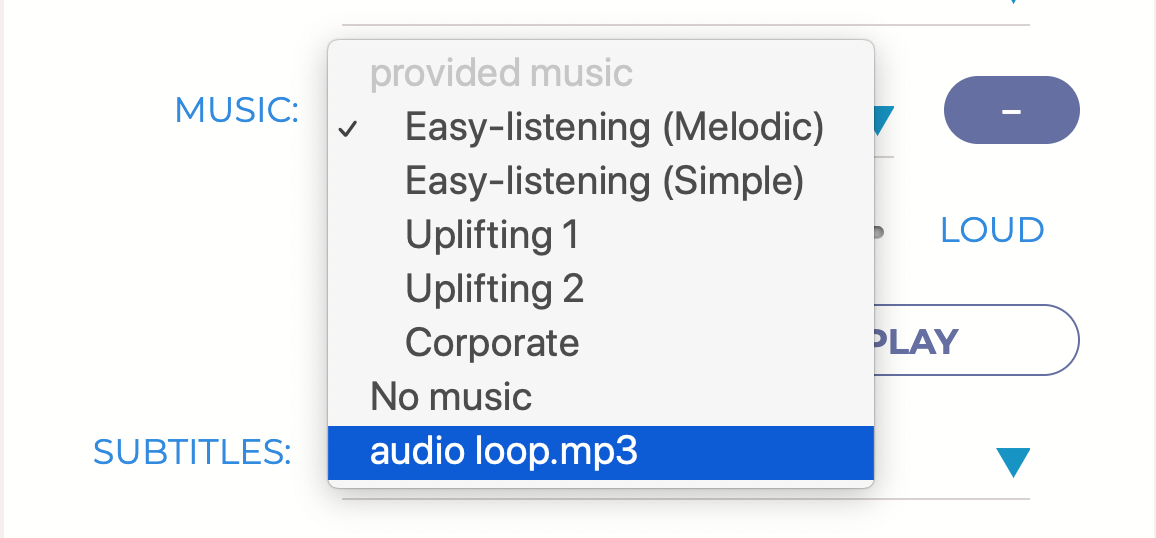 Change background music volume
Use the slider in the music options section to adjust the volume, and test how it sounds by clicking the "Play" button.
Adjust volume for the first and last slide
Playing background audio at full volume when the video ends might make the ending sound abrupt. To prevent that, Narakeet will automatically reduce the background audio volume during the last presentation slide. This should be the correct behaviour in most situations. If you are building a clip that needs to be part of a longer video, or if you use a custom audio designed to already ease out the ending, you may want to disable this function. You can do so by clicking the "Ease out last slide" checkbox, and make sure it's not checked.
All the standard Narakeet background music loops are designed to play at full volume from the start of the video, but for custom audio backgrounds that might make the start too forceful. If you want Narakeet to gradually increase the volume during the first slide, check the "Ease out first slide" checkbox.
Adding music to videos created from scripts
To use one of the project files as background music, just specify it in the background header:
---




background

:

 

jungle.mp3




---



This script plays jungle.mp3 throughout

For more information on how to set the background music, including how to control background music volume, check out the background header property documentation.
Provided music clips
Narakeet also comes with several audio clips for background music, which you can use royalty-free, even for commercial work. Below is a list of currently supported options.