Find Free Stock Photos On These Websites
Finding good photos for your video or website can difficult. If you are making lots of slideshows, or using photos for slide backgrounds, the costs of stock photos can add up quickly. Luckily, there are many great royalty free image download services online! In this article, we will list several great free stock photo sites that have amazing content and won't cost you a dime.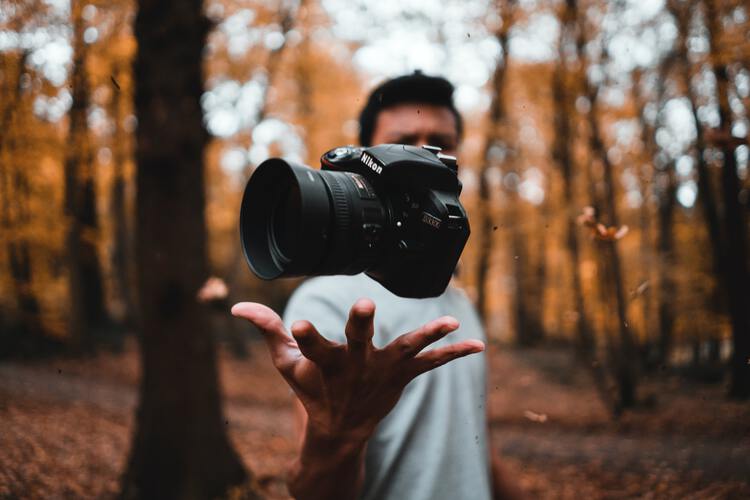 Unsplash
Not only do you get free stock pictures, but the entire website has a beautiful design and scrolls through images like they are on Instagram! To find even more amazing photos, scroll down to browse by categories such as Architecture or Abstract.
The archive has 300.000+ stock pictures, all free to use. It makes it easy for you to find the right stock photo by browsing through categories or their featured photos.
Unsplash was started in 2013 by Mikael Cho who wanted an easier way for designers and developers alike to access images without having to spend money on expensive stock photo websites. He knew there had to be another option out there if he could just search hard enough.
Pixabay
Pixabay also allows you to download their stock pictures for free, with no strings attached.
This stock photo site contains more than 800.000+ photos and illustrations which are all royalty-free (do whatever you want with them). Their content comes from many talented photographers who upload beautiful images on this platform daily. You will find everything here – nature shots, textures, cityscapes… the list goes on and on!
Foter
With the tagline "Your Photos, Your Way," Foter allows you to search for stock images from Flickr on their site. This is very convenient because it gives you the opportunity to find stock photos that have been approved by experienced stock photo contributors or people who are just users beginning with stock photography and want free content for themselves.
Foter has an extensive collection of over 20 million royalty-free stock photo options so finding what you need won't be difficult at all! There's something here for everyone no matter your niche or subject matter preference.
When searching through this website, keep in mind they also include Creative Commons Licensed (CC) material which means that they might require attribution or separate permission for reuse.
Pexels
With over 400 million stock photo downloads so far, super-quick loading speed and incredibly high-quality content, there is no wonder why Pexels is one of the most popular free stock photo websites.
This service has everything you need for great image backgrounds, whether it be nature photography or cityscape views. It's great content source for still images in your videos!
Gratisography
Gratisography is another stock photo website that offers free stock photos in high resolution.
All these stock pictures are captured by Ryan McGuire of Bells Design, which gives you an idea of the level of quality each one contains!
Gratisography has a wide variety of image types including textures, food shots, and macros, so if you're looking for more than just simple nature scenes, make sure to check out this website.
Although the library is not as big as some of the more popular sites listed above, an important aspect of this stock photography site, that makes it unique, is its focus on Creative Commons Zero (CC0) images. This means there are no copyright issues or restrictions at all when using their content! There isn't even any need to credit them back either because they want people around the world to benefit from what they offer freely… pretty cool!
Morguefile
Morguefile is a stock photo site that has been around for quite some time and was actually created in 1996 by Michael Connors. It's one of the oldest stock photography sites on this list but do't let that fool you! The quality is still high-end, professional, and free to download if needed.
They have over 250 thousand stock photos which make it easy to find what you need when searching through their online library. In addition, they also include an "Editor's Picks" section where users can view images from other photographers as well which gives them further exposure beyond their own website even though most content comes from independent artists who upload onto Morguefile themselves.
Stockvault
Stockvault is another smaller but great resource for authors who need free stock images to use in their videos, on websites or online articles. Most of the content comes from independent artists and stock photographers.
Their search function allows users to choose between three different sizes: small (web), medium (print), and large (print+). This gives you the flexibility to use images and graphics in high resolution videos, or find images for blog posts or more complex designs like posters. 
You won't have any trouble with navigation either because everything is neatly organized according to the topic under the easy-to-access drop-down menus making choosing fast and convenient.
Picjumbo
With over five thousand free stock photos in high resolution, this site doesn't contain as many images as the others, but it's still worth checking out. One feature about this stock photography site that makes it unique is the data attached to each image including exposure settings, aperture size, focal length, and more which can be seen by clicking on "more info." 
This allows users who truly know what they're looking for an easy way to find just what they need rather than downloading random stock images not knowing anything about them.
Pikwizard
Pikwizard is an Australian stock photo site that focuses on business, finance, and technical images for commercial use.
They have over seven hundred free stock photos containing different categories like technology (both modern and old school), nature, people in the workplace or doing chores around their house, architecture-related visuals of homes, buildings, etc., food shots including breakfast items as well as beverages for those who just need a quick edit to include into their blog post content!
Rawpixel
Rawpixel is a stock photography site that's been online since 2014 and has over four hundred free stock images to choose from.
This website allows users to select photos by color which can be helpful if you need an image for your blog post content but aren't sure where exactly it should go or what type of stock photo would make the most sense in its given context.
Reshot
Reshot is a stock photo site that advertises itself as free stock photos for bloggers who want to use high-quality images with complete freedom.
In addition, they have over four hundred stock photos from different categories including nature/landscape scenes, people in casual or formal clothing (with some showing tattoos), and many more!
Searching through all of the content on their website is easy due to their well-organized interior which consists of using clear headings within each page making it simple to find what you need without any headaches.
Making a great presentation doesn't have to be expensive. You can also find free video and audio sources that will enrich your presentations. You just have to explore a wide ocean of free online content that will help you a lot with your further projects!
We've provided you with some of the best free stock photo sites to find images for your video, blog post, social media posts, and other marketing materials. If you're looking for a good quality image but don't want to spend any money then these websites will let you download free stock photos and images!
Cover photo by Reinhart Julian on Unsplash.