Create long videos without waiting
You can now build much longer videos, and without waiting.
During the last few weeks, we were busy speeding up video builds in Narakeet. In average, longer video projects build two to three times faster now. As a result, we've also increased the limits for commercial users, to allow up to 500 scenes (or 500 slides in a Powerpoint presentation).
To build longer videos easily, you can now also turn on email notifications for completed builds. Activate the notification, and you no longer need to keep the browser page open during video build jobs. As soon as the video build starts (once you see a message "collecting files"), you can safely close the window or navigate away from that page. Once the Narakeet builds your video, it will send you an email with the download link.
How to activate email notifications
Open your account page (sign in if required)
Click the Manage notifications button
Tick the check-box next to Completed video builds
Click the Save button on that page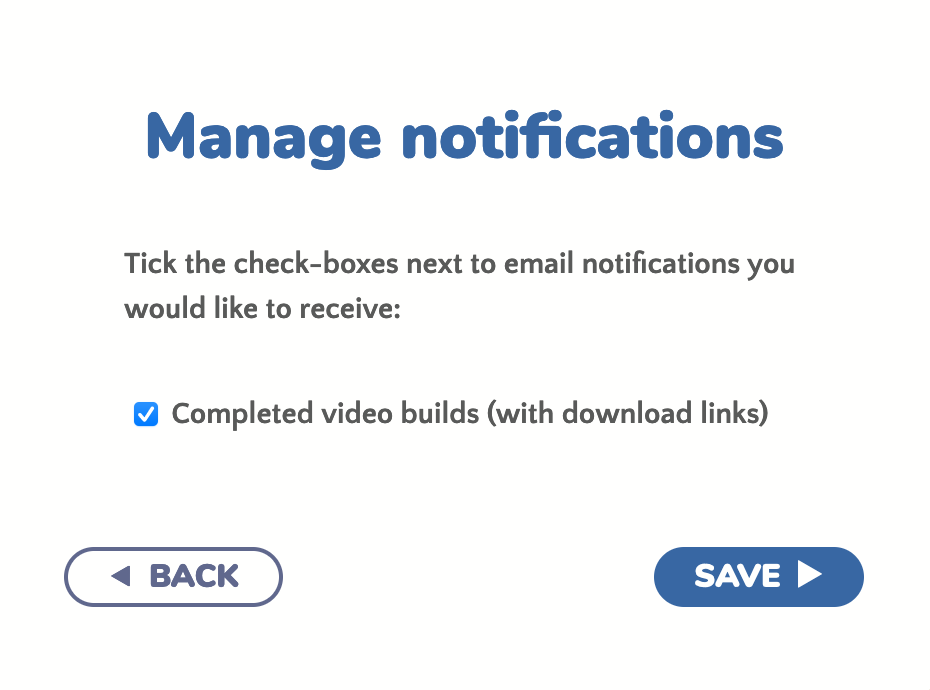 That's it - you will now receive notifications for completed video builds. If you want to disable the notifications later, follow the same process, but untick the check-box in step 3.