400 realistic text to speech voices in 70 languages now available!
With the latest addition of 12 new French voices, including an amazingly realistic child French voice, Narakeet makes it possible to make audio and video materials with more than 400 text to speech voices.
Passing this latest milestone is an amazing achievement, and we'd like to thank all our users for your continuing support. Thanks for using Narakeet, we hope you'll keep creating wonderful content with for many years to come.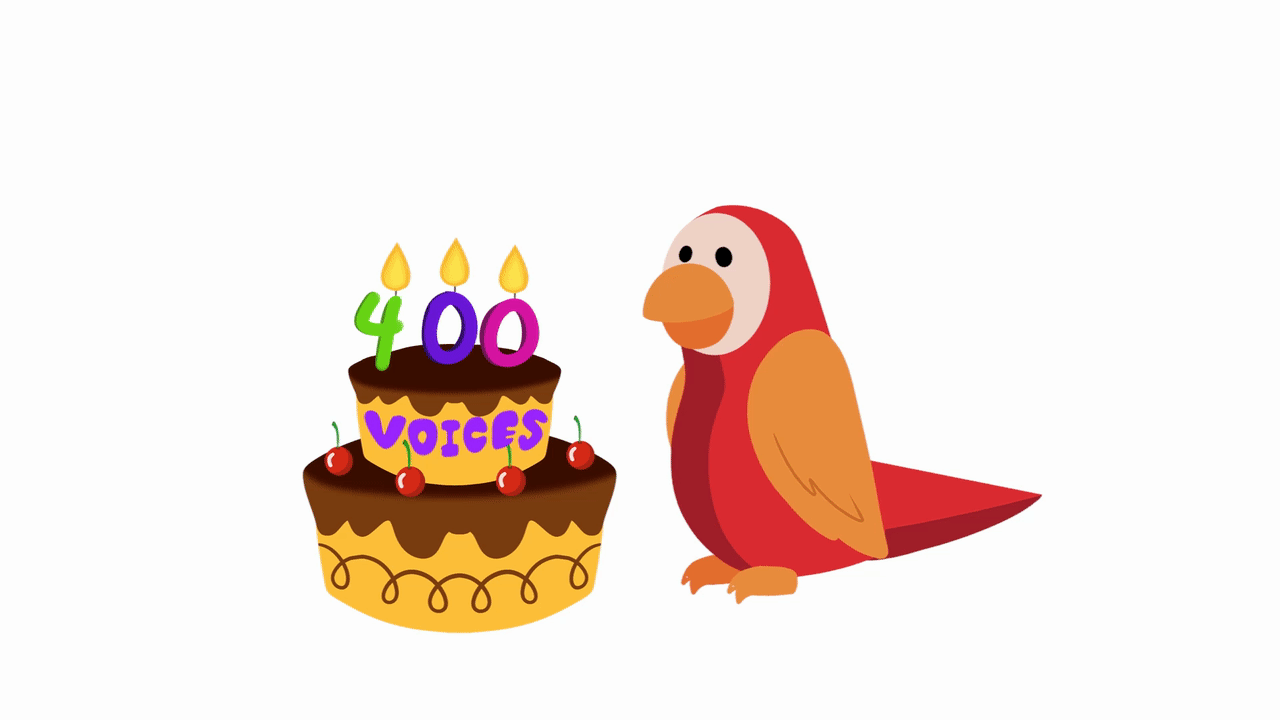 Teachers and language schools can now make much better French language content aimed at children, with the help of Nicole, our child French voice. Check it out in action on the French text to speech demo page, along with 11 new voices.
Although this is already one of the largest online collections of realistic text to speech voices, supporting more than 70 languages, we plan to keep expanding the available languages and dialects, and regularly add new options in the near future. Is there a language or dialect that you'd like us to add? Please let us know by sending an email to contact@narakeet.com.