Narakeet grows to 500 realistic text to speech voices in 80 languages!
You can now use more than 500 realistic text to speech voices to make audio and video materials with Narakeet, in more than 80 languages.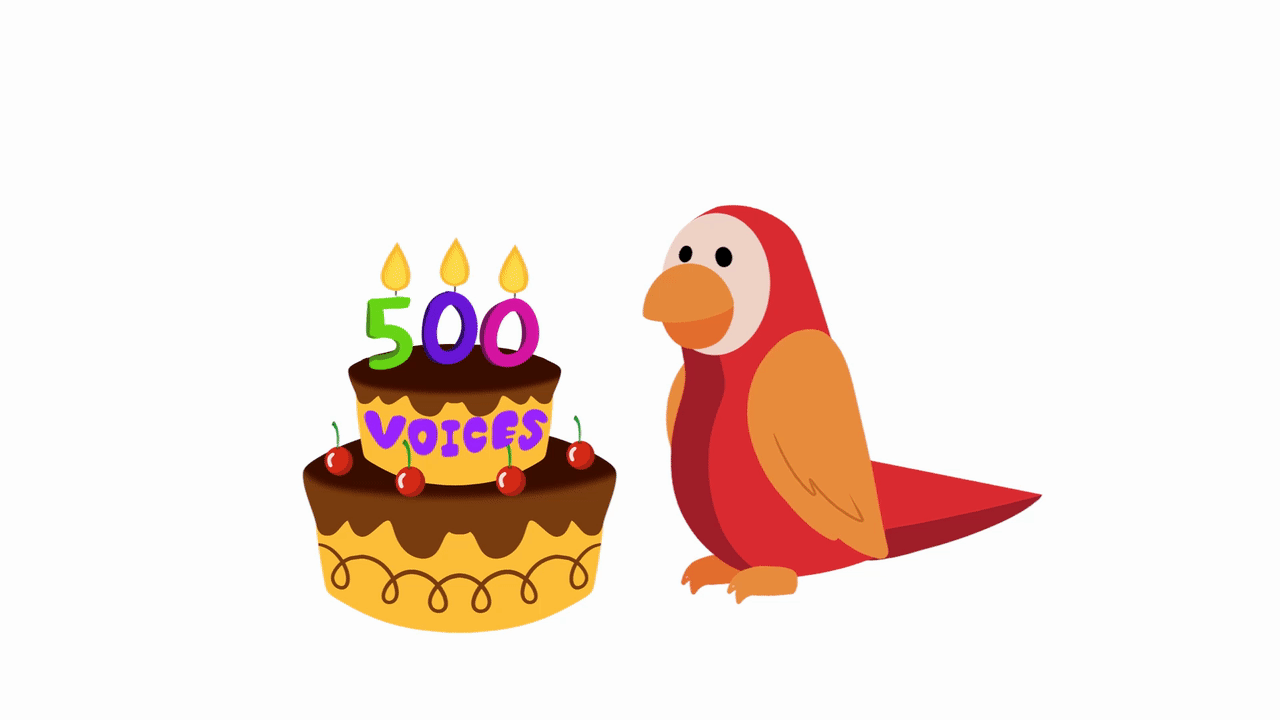 Last week, we added a bunch of new voices, making it possible to create more varied content, better scenes with multiple voices and more interesting audio messages. Here is the full list:
Catalan: Abril
Danish: Rie
English: Alfred, Grace, Angus, Harriet and Felicity (British) and Mark, Connie, Sandra, Lenny (American)
French: Didier and Colette (Metropolitan), Violette (Canadian)
German: Gerhard and Heike
Japanese: Ayami
Portuguese: Bernardo (Brazilian) and Henriqueta (European)
Romanian: Loredana
Spanish: Macarena (Castillian) and Eiza (Mexican/Latin American)
Swedish: Hedwig
We have also upgraded several voices to use the latest AI models, resulting in more lifelike and realistic audio for your text to speech voiceovers. Here is the list of upgraded voices:
German: Helmut and Franka
English: Elisabeth, Charles, Carol, William, Emma (British), Mike and Lisa (American), Kylie and Liam (Australian)
Spanish: Ximena and Armando (American)
French: Celine and Xavier (Canadian)
All the voices are immediately available to all our users, at no extra cost.