Create IVR-optimized PCM WAV files
You can now make audio files for IVR and call centre systems. Some IVR systems require audio files optimised for phone line audio quality, and compliant with public telephone line standards.
Narakeet produces high-quality audio, so IVR users previously had to separately resample and reduce quality of text to speech voice messages.
You can now create audio files optimized for call centre and IVR systems directly in Narakeet, with two additional clicks. Just select the "IVR WAV" option from the format menu.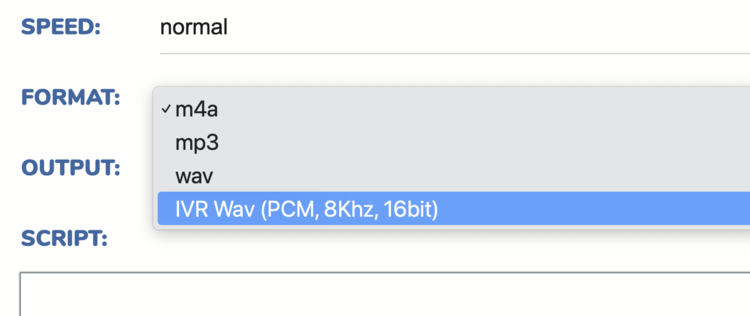 For more information, see our guide on how to Create IVR PCM WAV files for automated voice response systems.
The new feature is immediately available to all our commercial users.