Kazakh Text-To-Speech now supported in Narakeet
You can now create Kazakh voiceovers, videos and audio clips easily with Narakeet. We now provide two Kazakh text to speech voices, Gulshad and Berik.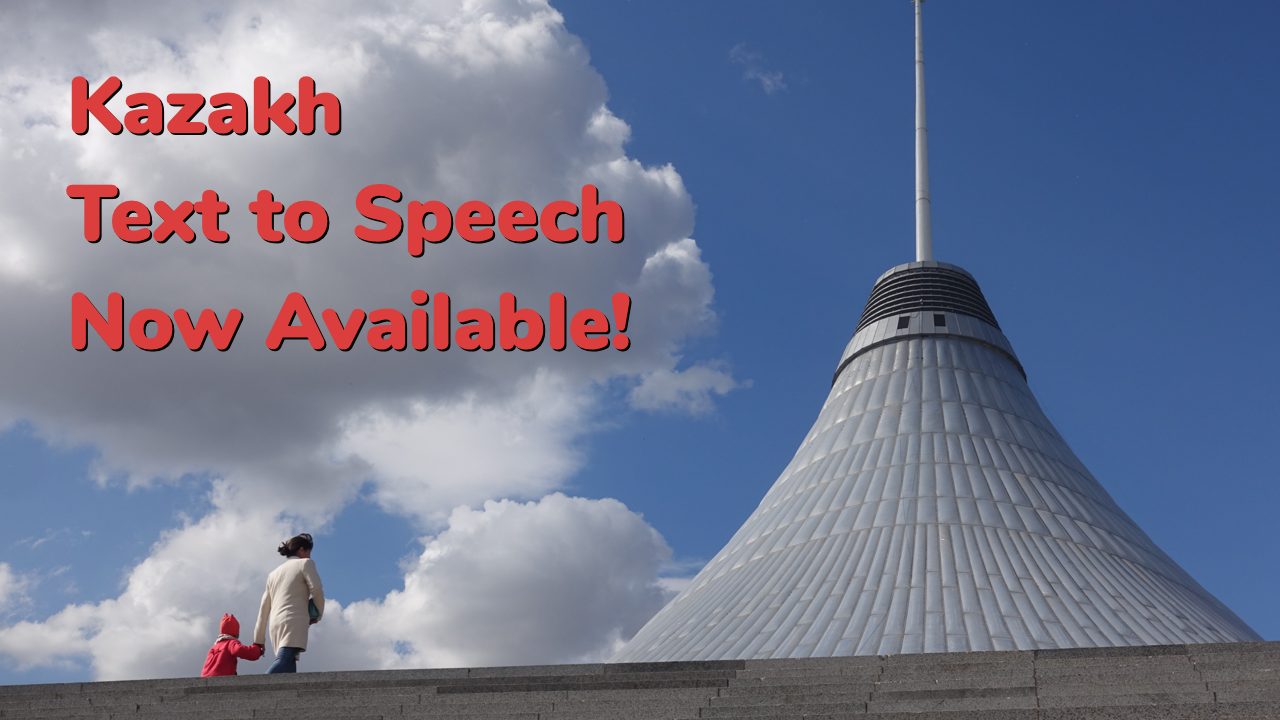 For a quick demo of the new voices, see our Kazakh Text to Voice demo page.
Gulshad and Berik are immediately available to all our users, at no extra cost. To try the new voices using the text-to-audio preview tool, or use the voice in your videos, select the Kazakh language.
The media on this page includes images and videos by simon sun on Unsplash